Christian Pulisic misses out on 'Man of the Match' award because of age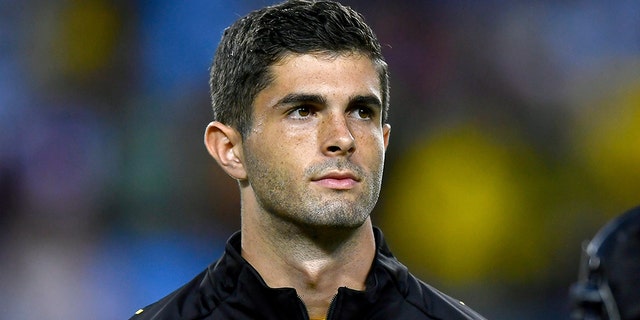 Alcohol kept rising U.S. soccer star Christian Pulisic from being named the best player on the field Sunday -- even though Pulisic hasn't been accused of taking a single swig.
The 19-year-old put on a show in Charlotte, N.C. after coming in as a substitute in Borussia Dortmund's 3-1 win over Liverpool on Sunday night, but Pulisic's age ended up keeping him from the "Man of the Match" award -- because the award was sponsored by a beer company.
Pulisic, a Hershey, Pa. native, converted a penalty in the 66th minute and nabbed an 89th-minute winner before setting up a third goal deep in stoppage time. But the "Man of the Match" award Sunday was sponsored by Heineken and, due to the legal drinking age in the U.S. being 21, Pulisic could not receive it, according to Goal.com.
Instead, the award went to Liverpool's Virgil Van Dijk, who not only scored the team's only goal, but is 27 years old and can legally drink in the U.S.
Pulisic, a standout both at Dortmund and with the U.S. men's national team, will look to continue his strong ICC performance on Wednesday against Benfica at Heinz Field in Pittsburgh.