Chip Kelly: Sam Bradford is Eagles' starting QB when healthy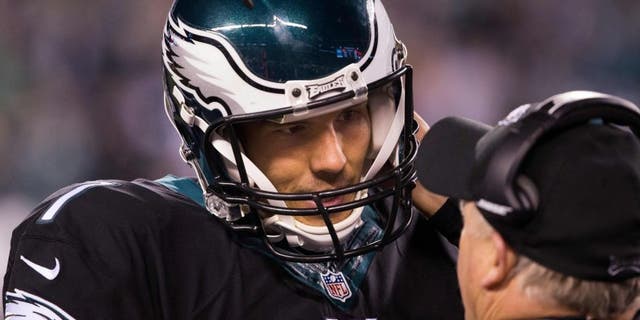 NEWYou can now listen to Fox News articles!
Sam Bradford will remain the Eagles' starter when healthy. Yardbarker
There will be no quarterback controversy for the Philadelphia Eagles, or so head coach Chip Kelly says. Starter Sam Bradford left the Eagles' Week 10 game with a concussion and a sprained AC joint in his non-throwing shoulder, but when healthy, he will remain the team's starter going forward.
"When Sam is healthy, he'll be our starting quarterback," Kelly said, per the Eagles' official website. "He's in the concussion protocol, so that's entirely up to -- there's a whole system in the NFL with the independent that has to come, his symptoms have to go away and however that gets taken care of."
In relief of Bradford, backup quarterback Mark Sanchez threw for 156 yards passing and an interception. He will draw the start if Bradford is not cleared for the Eagles' Week 11 game.