Chip Kelly has a plan to eliminate the dropped passes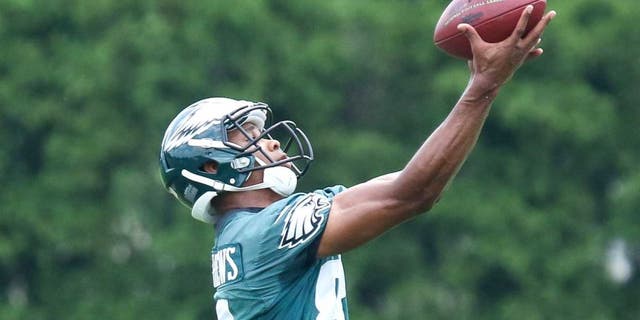 The Philadelphia Eagles have accrued a lot of dropped passes in 2015. The Eagles have already dropped 17 passes as a team in just five games, per Pro Football Focus. Head coach Chip Kelly believes that the only way to fix this is by going back to the basics.
"We've got guys on the JUGS Machine," Kelly said Monday afternoon during his day after press conference, per Matt Lombardo of True Jersey. "Jordan (Matthews) and Nelson (Agholor) are in here every morning at 7 a.m. and they're on the JUGS Machine really working on the mechanics of fundamentally catching the football the right way.
"It's something that has hurt us. In every game we've played we've had drops. We call those 'SIWs, they're Self Inflicted Wounds,' that's on us to find a solution for it. That's not on the defense. If it's a tip or it's out of our reach, then we understand it. We've gotta clean up the drops. When we do, I think we'll be an even more explosive offense. But they have hurt us."
Matthews, who was expected to make a major jump in year two, has led the team with four dropped passes. However, the Eagles have seen several drops from running back Ryan Mathews and tight end Zach Ertz as well.
"It's just about going back to the fundamentals," Kelly admitted. "Sometimes it's trying to run before you catch it. They have to have their eyes on the ball through the tuck and finish with the football before you go and start to worry about turning up-field."
MORE NEWS: Want stories delivered to you? Sign up for our NFL newsletters.