Chase Elliott wanted Jimmie Johnson to hurry up Atlanta victory celebration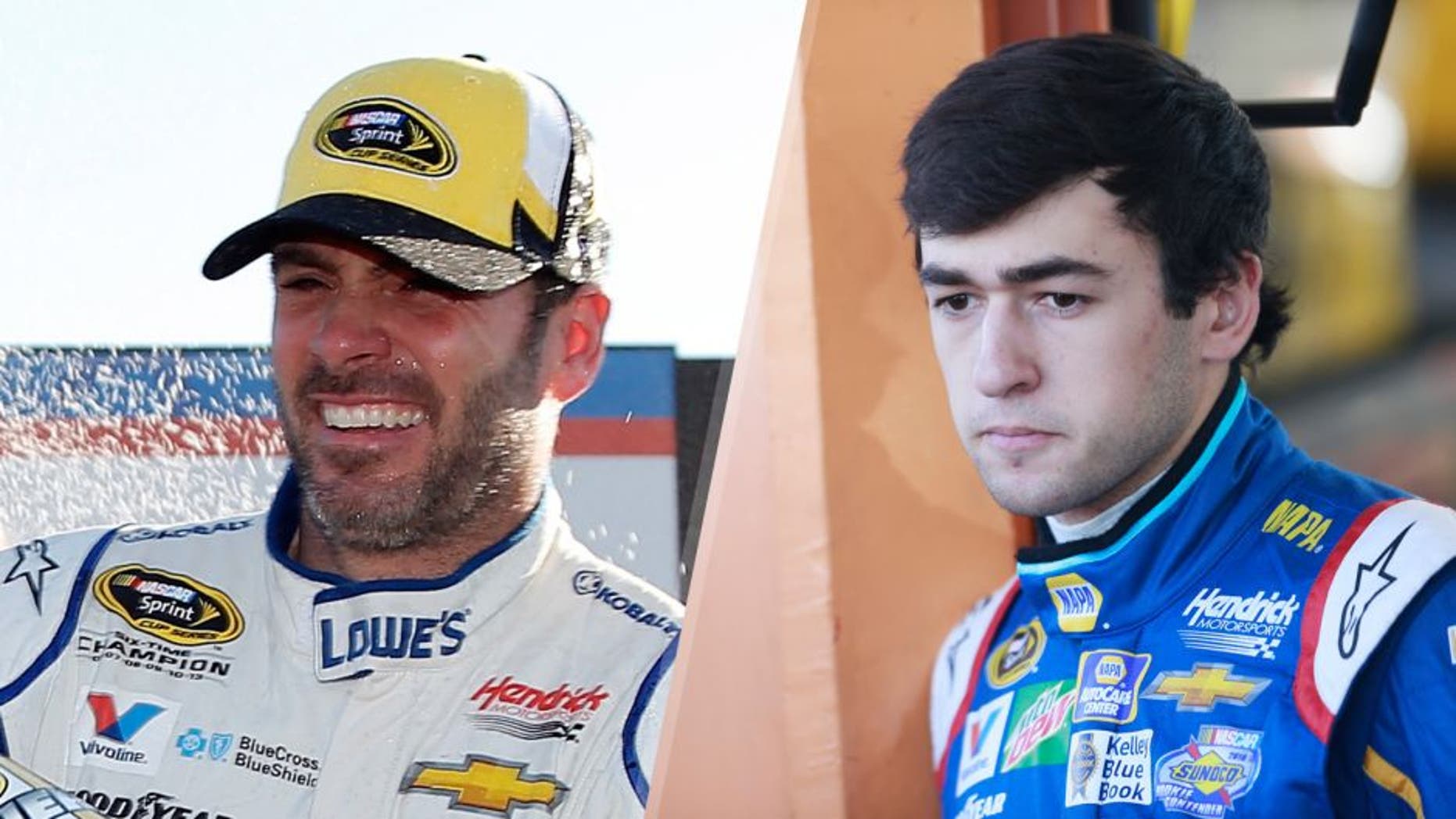 After a long but successful Sunday at Atlanta Motor Speedway last weekend, Sprint Cup Series rookie Chase Elliott just wanted to go home.
There was just one problem, however: His ride back home to Charlotte, North Carolina was Jimmie Johnson, the race winner and his Hendrick Motorsports teammate.
Johnson, of course, couldn't leave before taking part in the standard Victory Lane ceremonies and fulfilling the winner's post-race media obligations, which can easily take up to 90 minutes to compete.
All this left Elliott, who finished eighth in the race, a little eager to get to an airfield.