Celtics reportedly discussing trading the No. 1 pick in the 2017 NBA Draft to the 76ers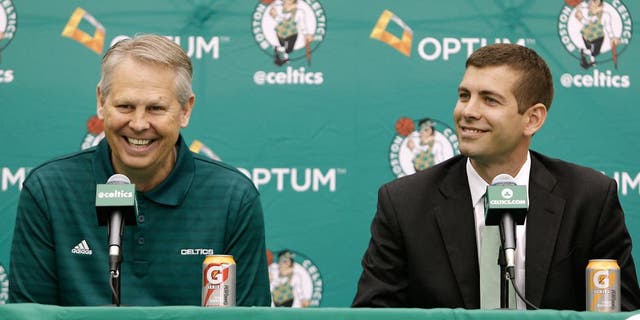 NEWYou can now listen to Fox News articles!
We thought we knew how the top of the 2017 NBA Draft would shake out, but Friday afternoon brought a major bit of news.
According to multiple reports from ESPN's Marc Stein and Yahoo's Adrian Wojnarowski, the Boston Celtics and Philadelphia 76ers are engaged in discussions about a trade featuring the 2017 No. 1 and No. 3 overall picks.
Those reports came on the heels of additional speculation that presumed No. 1 pick Markelle Fultz blew away the Los Angeles Lakers in a workout this week and that Lakers executive Magic Johnson was considering offering the No. 2 overall pick and Julius Randle to move up to No. 1.
Reports earlier this week indicated the Celtics are intrigued by Kansas forward Josh Jackson, who is considered either the second or third-best player in this draft behind Fultz and UCLA's Lonzo Ball. With the Lakers reportedly high on both Fultz and Ball, Boston could get the player it wants at No. 3 while stockpiling even more assets.
As with all rumors around this time of year, it's worth asking yourself who stands to benefit from the news leaking to the public. No matter the answer to that question, draft rumor season is heating up ahead of the big day on June 22.