Cech says Arsenal have taken a 'step back' after United loss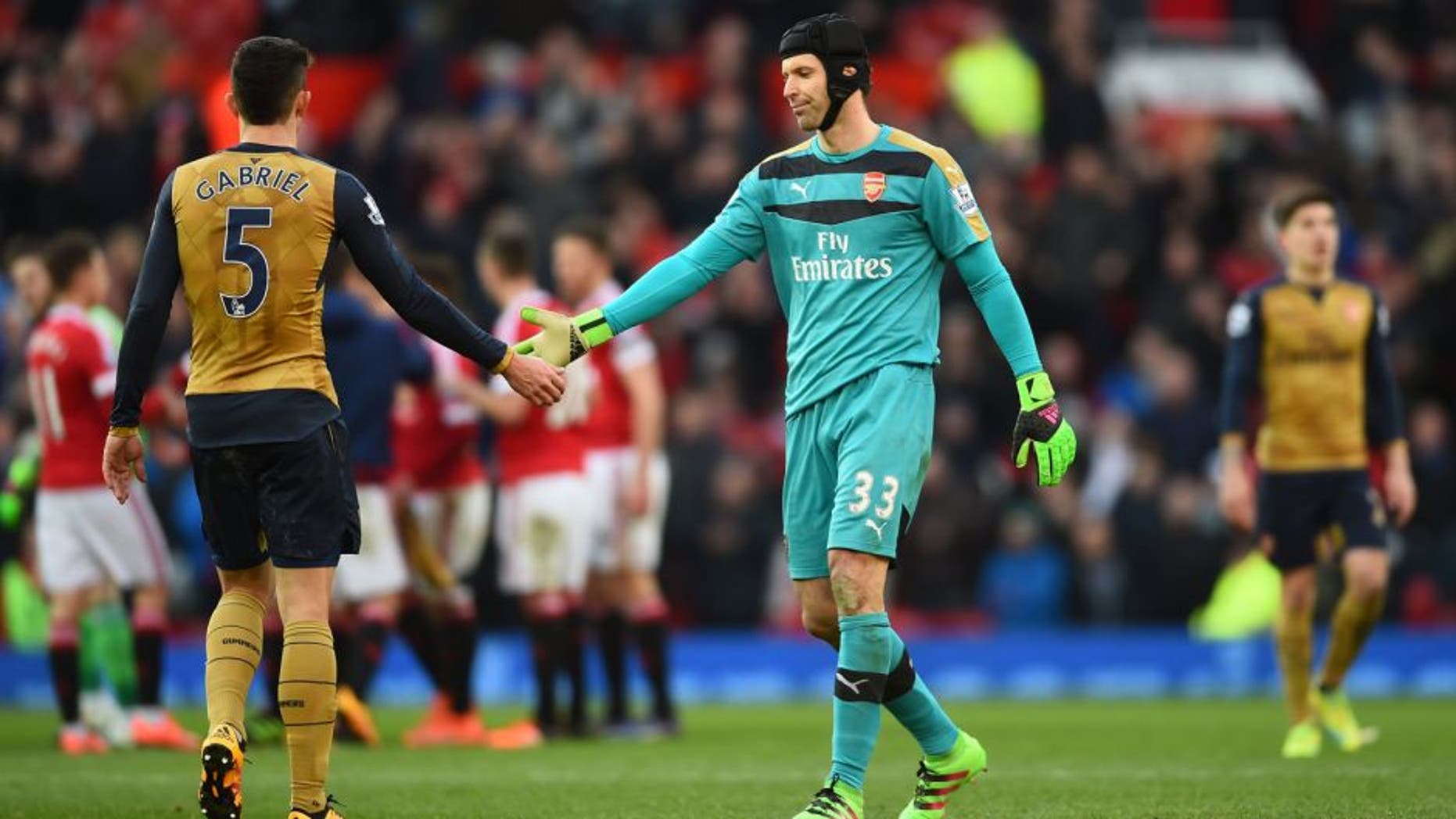 Arsenal goalkeeper Petr Cech says his side have taken a 'step back' following Sunday's 3-2 defeat to a youthful Manchester United at Old Trafford.
Cech was frustrated at Arsenal's inability to build on their crucial 2-1 victory over Leicester against an injury-hit United side.
Manchester United had 13 players missing which meant manager Louis van Gaal was forced to play three Premier League debutants including Marcus Rashford, who scored twice to round off a dream week for the 18-year-old.
"This was a big disappointment for us and is a step back after last week where we managed to overcome a deficit against Leicester at home," said Cech.
"This is a step back but we need to keep working. We have two important games coming up this week and if we manage to win both the table might look better again."
Arsenal will look to rejuvenate their title push when they host Swansea on Wednesday as they attempt to close the gap on rivals Tottenham and league leaders Leicester.