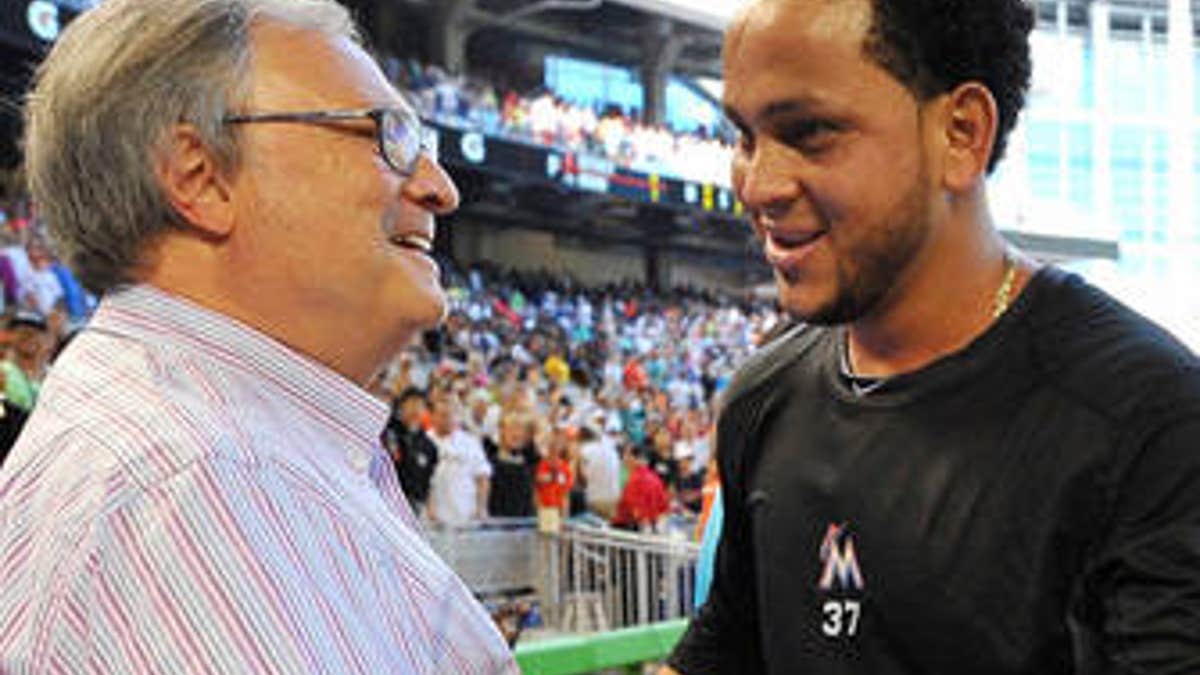 Ah, Jeffrey Loria. The Miami Marlins owner has had quite the run.
The team won a World Series in 2003 under his leadership, then he famously shed most of the players that made that possible. Earlier this year, he pulled a similar move, having to explain why he dismantled another team full of talent after getting the city to help build him a new park.
These things have made him the subject of fan and media criticism. Support for Loria is so low, in fact, that a Miami Herald poll earlier this year saw him rated almost as unpopular as Fidel Castro in a city with plenty of reasons not to feel favorably about Fidel Castro.
The Marlins, of course, did not have a good year on the field. They went 62-100, good for dead last in the NL East. But there was a bright spot Sunday when Henderson Alvarez threw a no-hitter -- and a strange one at that -- in the season's final game.
After the game, Loria went on to the field to congratulate Alvarez, a 23-year-old Venezuelan who was, fittingly, part of the 12-player trade with the Toronto Blue Jays last offseason that signaled the latest round of roster-gutting under Loria's watch.
Knowing Loria's propensity for trading away talent, we couldn't help but smile when we saw this picture. Take a look and give us your best caption submission in the comments space below.
We'll post our favorite submissions in this space.
(Photo via USA Today Sports Images)