Cancer survivor Southgate finishes in tears at British Open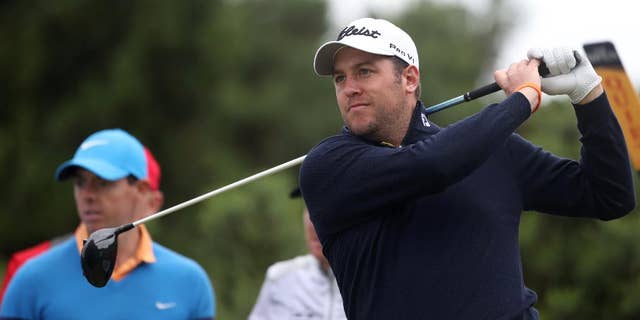 NEWYou can now listen to Fox News articles!
TROON, Scotland – With his family watching, cancer survivor Matthew Southgate was in tears as he approached the 18th green at Royal Troon. A traumatic 12 months for the Englishman was ending on a high.
Southgate was about to complete a final round of 2-under 69 to secure a place in the top 15 of the British Open, a year to the week that he underwent surgery after being diagnosed with testicular cancer. At that point, he thought his golfing career was over.
"Words cannot describe how that felt walking down that last hole," the 27-year-old Southgate said. "Sixty-nine is a hell of a score for me on a day which meant so much."
Within weeks of the operation, Southgate was back playing — against his doctor's advice — and initially using his girlfriend's lighter clubs. He got through tour school to keep his place on the European Tour, had a fourth-place finish at the Irish Open in May for the biggest pay check of his career, and then qualified for the Open last month.
Now, with a 1-under 283 total, he has shot lower than the likes of top-ranked Jason Day and Jordan Spieth at Royal Troon. It has earned him an exemption into next year's British Open at Birkdale.
"It's been a roller-coaster year for me," said Southgate, who was told recently that doctors were happy with his recovery and that he doesn't have to go to see them as regularly.
"I always had the belief inside I'd get over the health issues and be back in an Open Championship, but to do it within the year and to have my family here ... it is a big achievement for me. If you had asked me last year, I'd have said it was possible for me to qualify. But to finish up there comfortably in the top 20, no one would have had a one-pound bet on that."
This week, Southgate has been wearing a wristband with the words "Hattie's Heroes" on it. His 3-year-old niece, Hattie, was diagnosed with leukemia in 2014 and is coming to the end of her chemotherapy.
Southgate left Troon with a message: "For any youngsters out there who want to do it, just go for it and stick with your dreams."