Canadiens' Plekanec believes the youth will takeover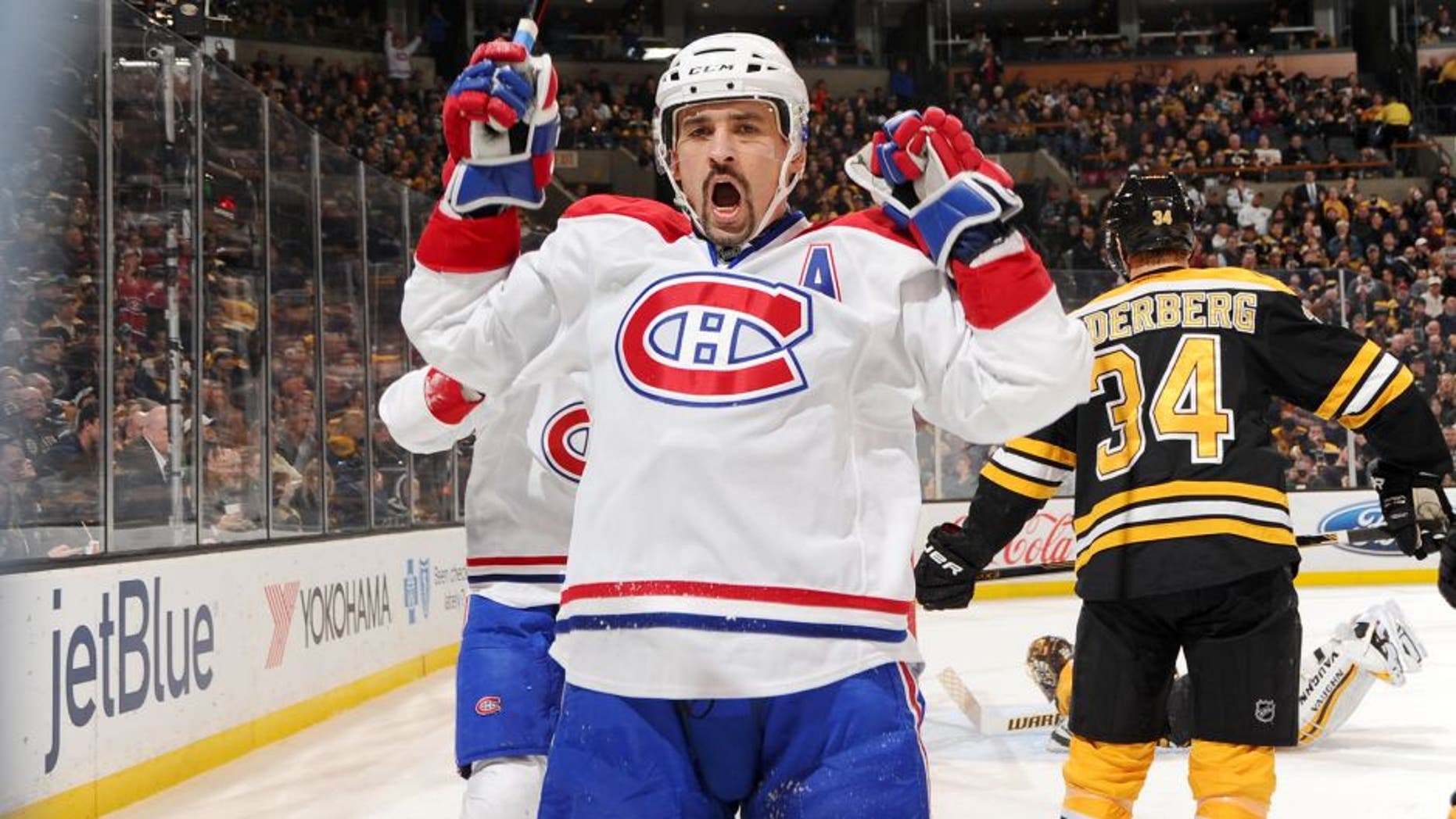 The Montreal Canadiens stayed relatively quiet this offseason.
Their two signings? Forward Alexander Semin and defenseman Mark Barberio.
Not exactly marquee signings a team pushing ever so close to the Stanley Cup would expect.
But why? Why wouldn't a team want to sign more guys to put them over the edge?
Tomas Plekanec might know the answer. It all lies within Montreal's youth.
"We didn't make too many moves in the offseason, but I'm sure the ones we did make will help us a lot," Plekanec told canadiens.com writer Matt Cudzinowski. "We'll see. Only time will tell. But, we've got plenty of young guys coming out of the minors or Junior that are really fighting to be in Montreal. It will be exciting to see if they can help us. Look at guys like Gally (Brendan Gallagher), Chucky (Alex Galchenyuk) and Beau (Nathan Beaulieu). They all got their chance at some point. That's a good thing for others to see. It's going to be a good competition. I expect a lot of kids to get a good look."
Cudzinowski continues that Plekanec believes that Charles Hudon, Sven Andrighetto, Nikita Scherbak and Michael McCarron could be those next young Montreal guys that step up to the plate and contribute to the Habs.
In addition to the Semin and Barberio signings, the Canadiens also added Zack Kassian in a trade with the Vancouver Canucks. Last year with the Canucks, Kassian finished with 10 goals and six assists in 42 games.
(h/t Montreal Canadiens)