Canadian man calls police so he can watch Blue Jays game in jail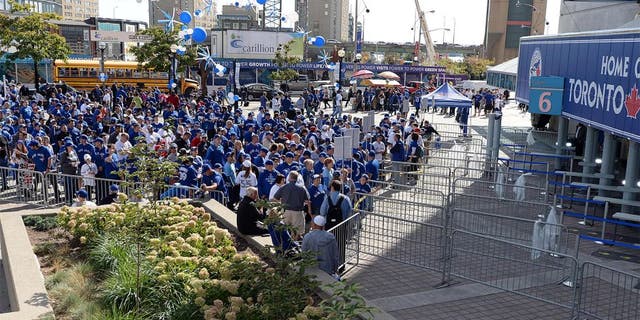 NEWYou can now listen to Fox News articles!
With the Toronto Blue Jays playing a decisive Game 5 against the Texas Rangers in the ALDS Wednesday, some fans are doing anything they can to watch the game.
Literally, anything.
One man in Toronto called the police in hopes of going to jail so he could see Game 5:
There are so many questions here.
Where was he located to where he couldn't watch the game?
How many locations went through his brain before settling on jail?
What about, you know, a bar? Or even a restaurant?
Is this even possible? Do they actually have TV's to watch the game in jail?
All of those questions will go answered as the cops arrived at the scene and couldn't find the guy.