Bulls' Gibson fined $25,000 for outburst toward referee in Game 2 against Miami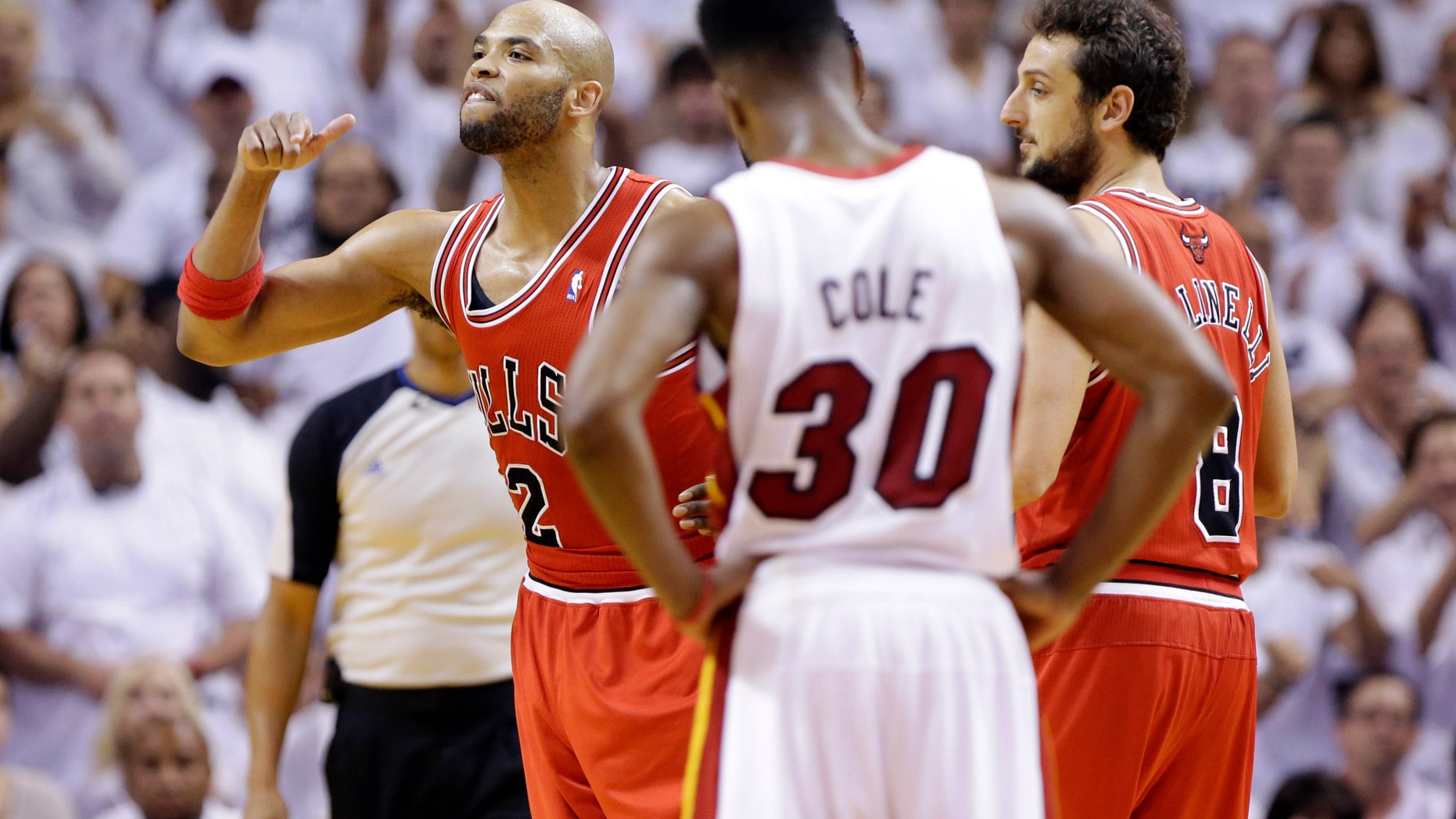 DEERFIELD, Ill. – The NBA has fined Chicago Bulls forward Taj Gibson $25,000 for an outburst at a referee in Game 2 of the Eastern Conference semifinals at Miami.
The league announced the fine Friday.
The Heat were well on their way to a 115-78 victory when Gibson went off at an official early in the fourth quarter. With 10:13 remaining, he did not leave the court in a timely fashion after he and teammate Joakim Noah were ejected by referee Scott Foster. Gibson continued to shout at Foster.
The Bulls were called for six technicals during that game and Miami three. The game was the most lopsided postseason win for Miami and the biggest playoff loss for Chicago.
The series is 1-1 heading into Game 3 on Friday night.