Bucks to 'return to the MECCA' for one regular-season game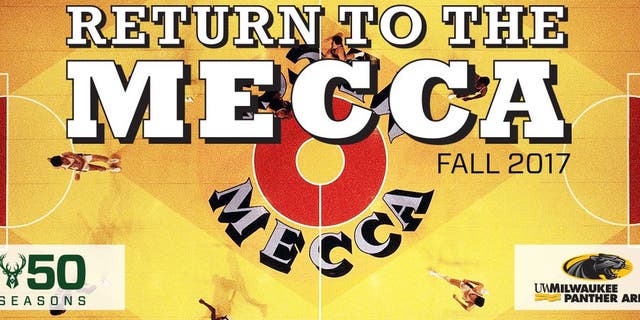 NEWYou can now listen to Fox News articles!
Bring back the historic MECCA floor!
The Milwaukee Bucks arecelebrating their 50th anniversary as a franchise next season by playing one regular-season game at UW-Milwaukee Panther Arena, an event dubbedthe "return to the MECCA."
The UW-Milwaukee Panther Arena -- formerly known as the MECCA -- was the Bucks' first home in Milwaukeefrom 1968 to 1988. Milwaukee tallied a 582-209 home record in its 20 years at the MECCA, compiling 12 division championships and two conference titles. The MECCA, of course, was the Bucks' home when they won the 1971 NBA Championship.
What can be more fitting to celebrate 50 seasons of the Milwaukee Bucks than returning to the venue that holds so much of the franchises history? said Bucks President Peter Feigin in a press release. Its going to be such a unique and special occasion for our current players to take the court at the MECCA and for our fans to experience the early era of the Bucks.
The Bucks will announce the date and opponent at a later time.