Buccaneers OC sends DeSean Jackson strong message: You came here because of the money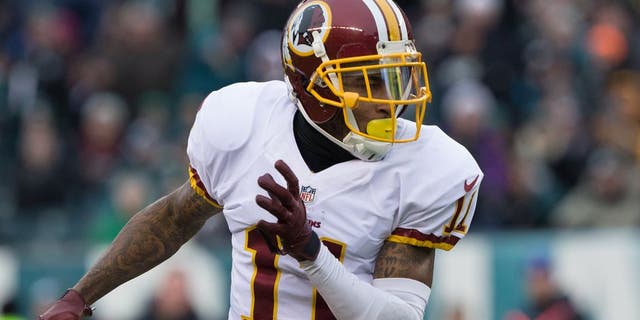 The Tampa Bay Buccaneers had a terrific offseason, and it all started with the signing of DeSean Jackson. Despite being on the wrong side of 30, Jackson is still one of the best deep threats in the NFL.
As a complement to Mike Evans physical style of play, the Buccaneers couldnt have asked for a better fit offensively. They made sure to land him, too, by throwing a whole bunch of money in his direction. He signeda three-year, $33.5 million deal with the Bucs with $20 million guaranteed.
The money is substantial, and the coaching staff wants to make sure it gets the biggest bang for the buck this upcoming season. Offensive coordinator Todd Monken sent a strong message to Jackson on Thursday, which is certain to motivate the veteran receiver.
Ive told him that, We have paid you a hell of a lot of money to be a damn good player. Were not paying you a lot of money, this is a contract where were paying you for what youve done for us were not paying like [Derek] Jeter the last three years we dont have any old street cred that were paying you. No. We need you to be a great player now. Okay? Thats why we gave you the money,'" Monken said, via the Tampa Bay Times.
Jerome Miron-USA TODAY Sports
The Buccaneers didnt waste any time signing Jackson, preventing any other teams from getting a real good look at him. However, had Tampa Bay not signed him, he certainly would have caught on elsewhere, just not for as much money.
Monken acknowledges that Jackson received the largest contract from the Buccaneers, and now he wants to be repaid with a solid season.
You came here because of the money, Monken added. Dont give me all that bull about you came here because of the weather and Jameis. No. You came here because we paid you the most. You need to play like that. He gets that. Hes smart enough to understand that.
In Jackson, the Buccaneers are getting a dynamic playmaker who can blow the top off a defense. He averaged 17.9 yards per catch last season, which led the NFL for the third time.
In every season that hes played at least 15 games, Jackson has recorded 900-plus yards and has five seasons of at least 1,000 yards. If the Bucs can get that sort of production out of him, itll change the offense.