Browns Pro Bowl center Alex Mack carted off with lower leg injury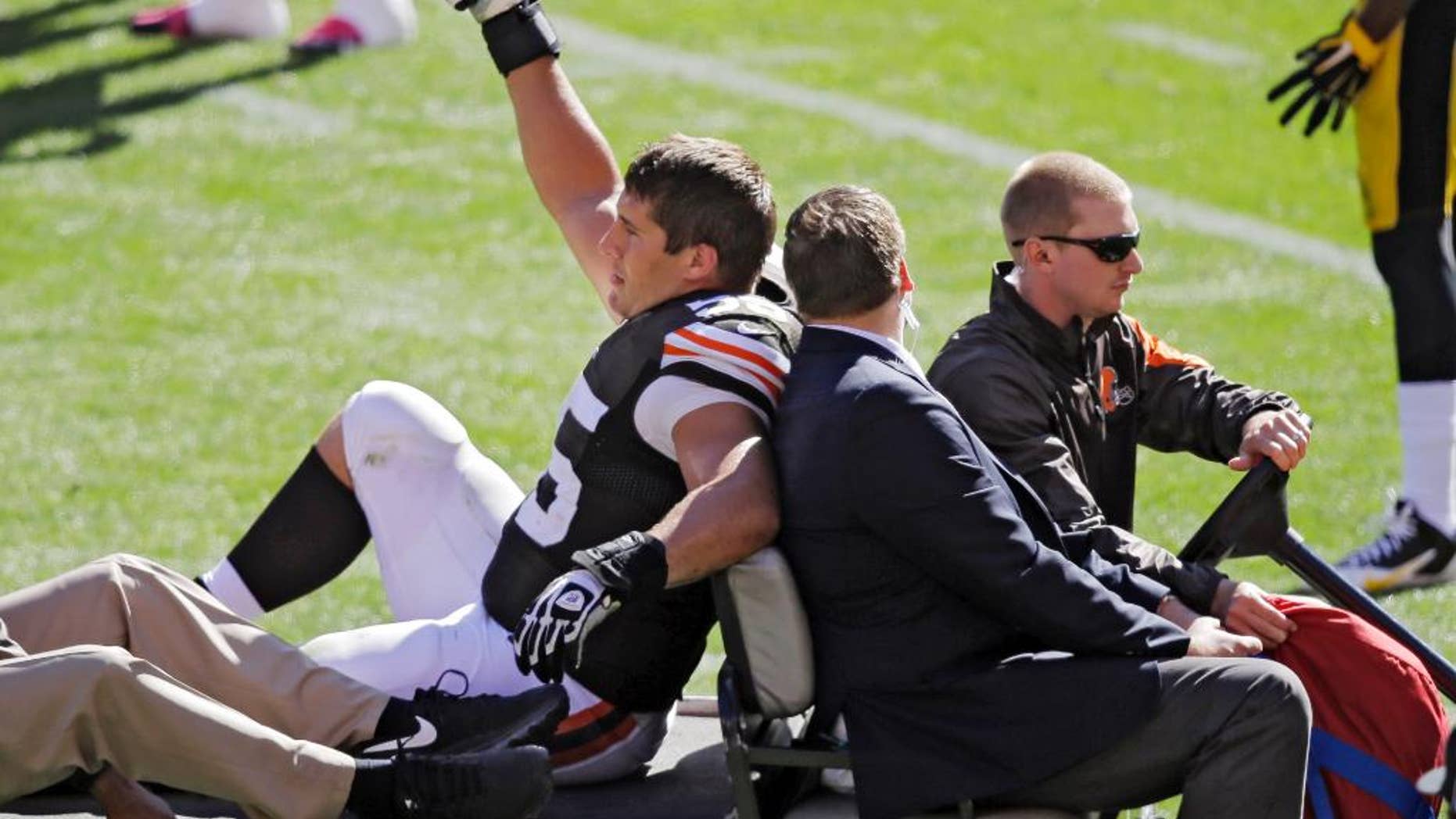 CLEVELAND – Browns Pro Bowl center Alex Mack has been carted off with an apparent serious lower leg injury.
Mack was hurt while blocking on a running play. He was face down in the grass for several minutes before a cart was brought out to drive him to the locker room.
Several Steelers approached Mack to wish him well and all of Mack's teammates came out to support him. He acknowledged the cheering crowd as he was taken away.
Right guard John Greco slid over to replace Mack and Paul McQuistan filled in at right guard.
A former first-round draft pick, Mack had played 5,189 consecutive snaps coming into the game. He signed a five-year, $42 million contract with Cleveland in March.
Earlier, Browns defensive end Armonty Bryant was carted off with a knee injury.
___
AP NFL website: www.pro32.ap.org and www.twitter.com/AP_NFL