Broncos reportedly 'are in' on acquiring Sam Bradford from the Eagles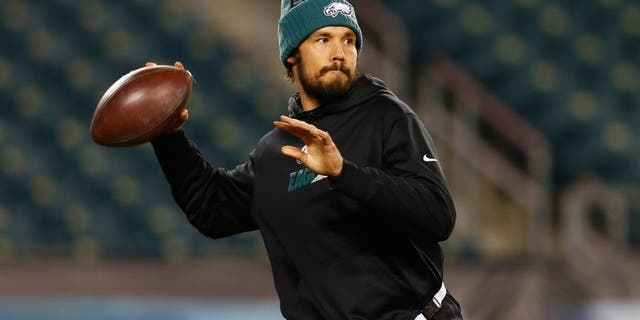 NEWYou can now listen to Fox News articles!
It looks like the Denver Broncos' quarterback problem might finally be solved. The Broncos "are in" on trading for QB Sam Bradford from the Philadelphia Eagles, according to Mike Klis of 9News in Denver.
According to the report, Broncos general manager John Elway has had discussions with Eagles GM Howard Roseman about Bradford's availability, but Philadelphia has yet to express a willingness to deal the disgruntled former No. 1-overall pick.
Bradford made it known earlier this week that he wants to be traded from the Eagles after the club traded up to the No. 2 spot in the draft, most likely to take one of the top two QB prospects -- Jared Goff or Carson Wentz. Roseman's unwillingness to trade Bradford at this time could be a ploy to drive up his trade value, but Elway has been firm about not giving up too much to get a quarterback.
The Broncos currently have Mark Sanchez and Trevor Siemian as their only two quarterbacks on the roster. According to the report, the defending Super Bowl champs discussed had talks with the 49ers about Colin Kaepernick, but the two sides did not close the gap in any potential trade.
Bradford signed a two-year, $35 million deal with the Eagles in March that included an $11 million signing bonus. The oft-injured quarterback played in 14 games in his first season in Philly last year, throwing for 3,725 yards with 19 touchdowns and 14 interceptions.
The 28-year-old quarterback spent his first five years with the Rams, who took him with the No. 1 pick in 2010. Multiple knee injuries limited his playing time in St. Louis as he missed the entire 2014 season after suffering with a torn ACL.