Broncos punter rips Justin Tucker's 84-yard field goal claim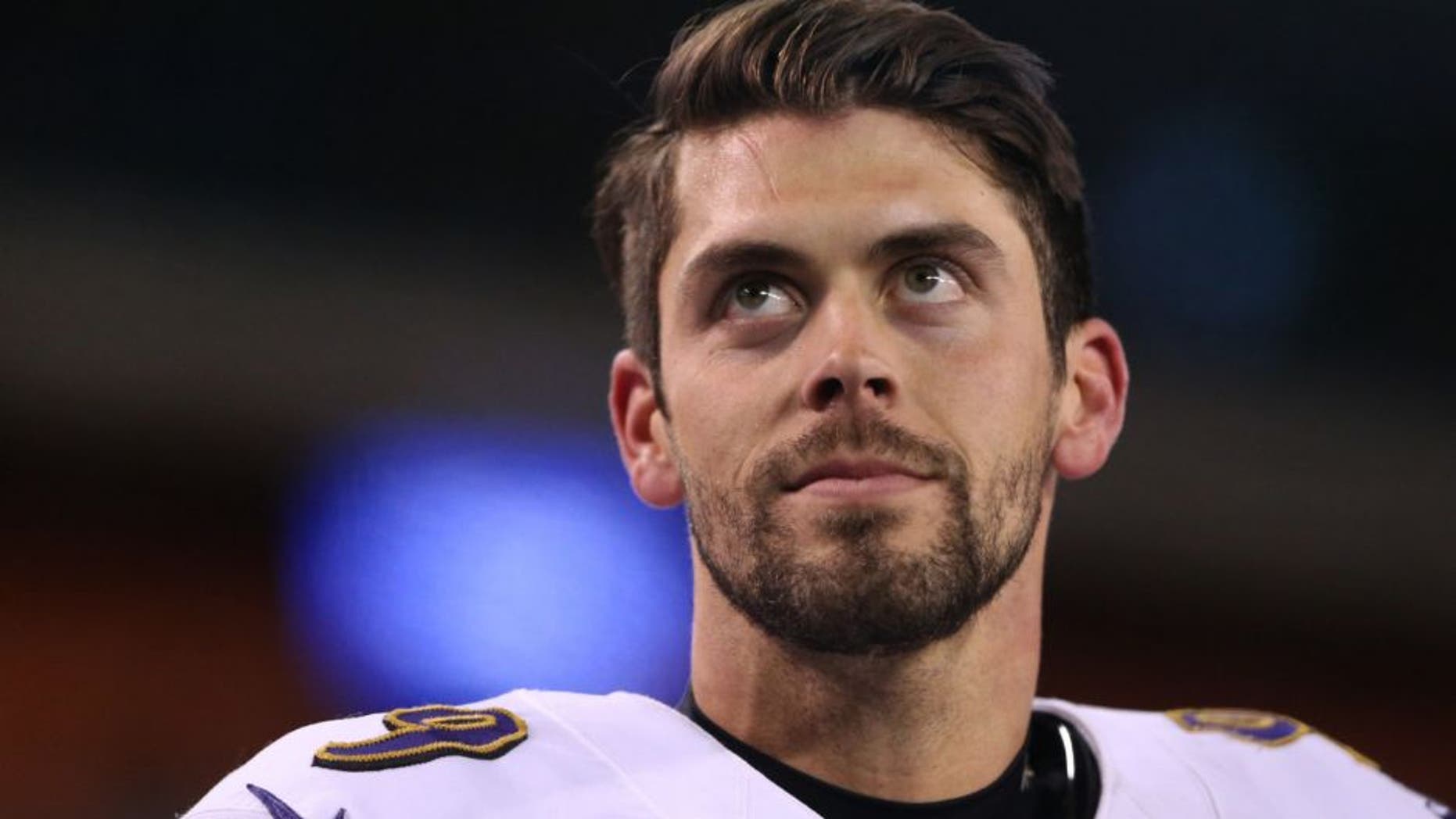 The Denver Broncos' kicking combo has heard Justin Tucker's claim that he could hit an 84-yard field goal in perfect conditions at Denver's home stadium, and the duo wants the Ravens kicker to put up or shut up.
First there was Broncos kicker Brandon McManus, who offered to pay for Tucker's travel expenses to see the boisterous Ravens kicker do what he says he can. Denver punter Britton Colquitt opted instead to just insult the Pro Bowl kicker.
"I looked at that and I laughed," Colquitt told Altitude Sports 950 AM, via NFL.com. "Let's start here: Tucker loves Tucker. He loves himself so much, and I take it personally because Morgan Cox is (the Ravens') long-snapper and he was my long snapper at Tennessee.
"I also take it personally because I'm a holder. If I was a kicker, the last thing I'm going to do when I make a field is sprint as far away from my holder and snapper, as he loves to do and just does some kind of dance. That drives me crazy."
Colquitt wasn't finished, wondering how Tucker can't remember if he did hit it from 85 in practice.
"Second of all, you don't get on the air and say, 'I think I kicked an 85-yarder that hit the crossbar,'" Colquitt added. "If you hit an 85-yarder and hit the crossbar, you remember. You don't say, 'I think.' I'm pretty sure I remember him missing about 15 from 60."