Broncos coach Kubiak hires his son to fill opening on staff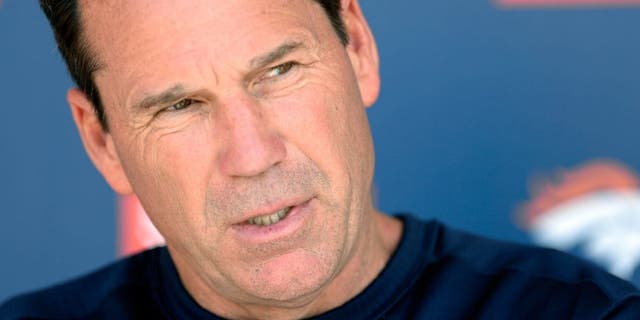 The Denver Broncos coach Gary Kubiak wasted little time filling an opening on his staff - and he's keeping it in the family.
Kubiak on Tuesday hired his son Klint Kubiak to replace Brian Callahan, who was hired by the Detroit Lions on Monday as their quarterbacks coach, per the Denver Post.
Klint Kubiak was the wide receivers coach at Kansas University last season after spending the previous two years as a quality control and assistant wide receivers coach with the Minnesota Vikings.
It is unclear what the younger Kubiak's role will be on the staff of the Super Bowl champions. He started his coaching career at Texas A&M in 2011, spending three seasons with the school before moving onto the Vikings.