Brian Vickers still waiting on Indy 500 opportunity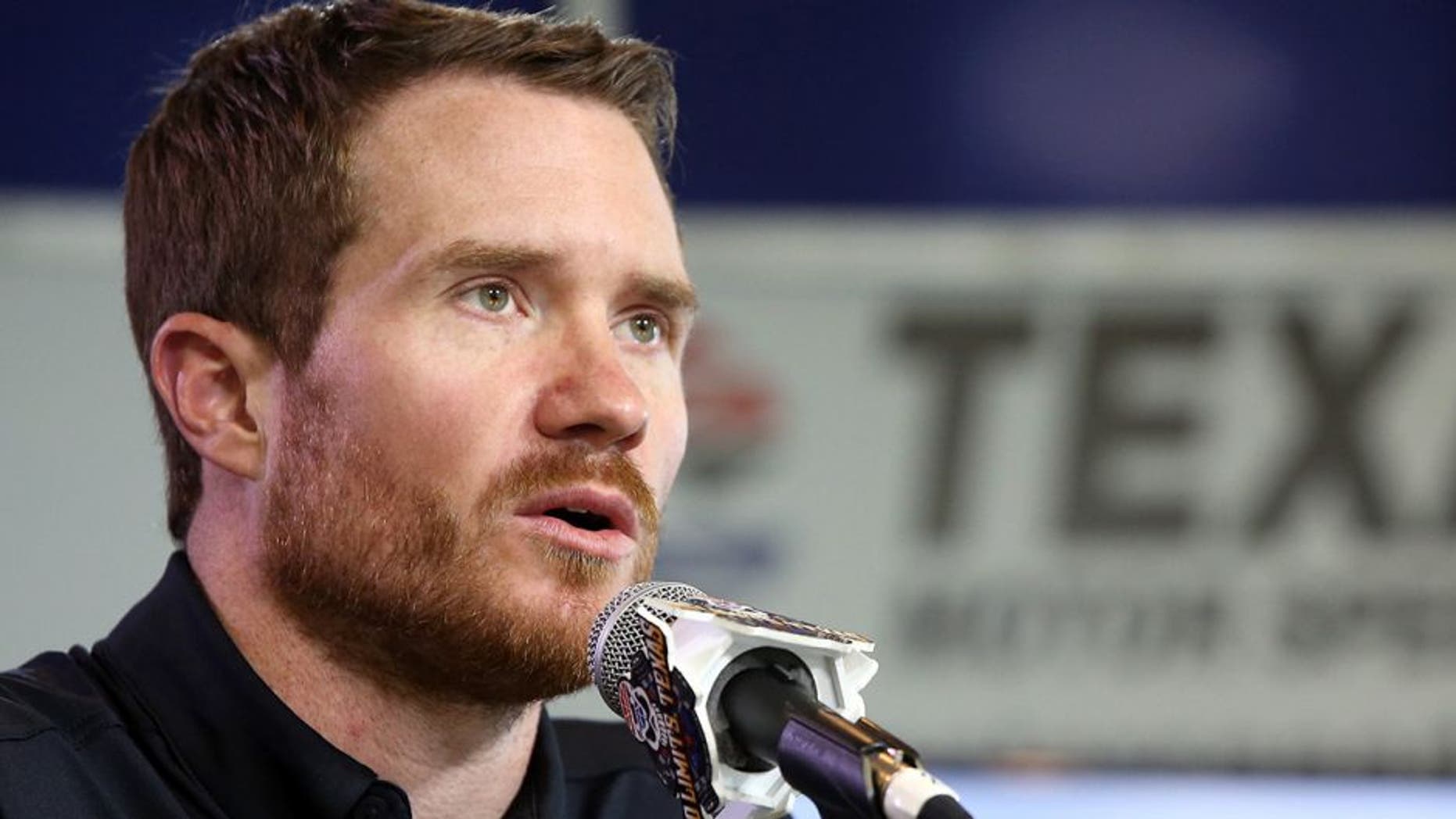 Brian Vickers, fresh off a seventh-place finish at Martinsville Speedway, is back in the No. 14 Stewart-Haas Racing Chevrolet this weekend at Texas Motor Speedway.
The Duck Commander 500 NASCAR Sprint Cup Series race will be Vickers' third consecutive start in the No. 14 and fifth in the first seven races of 2016.
But two big unanswered questions linger for Vickers: The first is when Tony Stewart will go back to claim his seat and the second is whether or not Vickers can put together a deal to race in the 100th running of the Indianapolis 500 over Memorial Day weekend.
Stewart's timetable for returning is still unknown
Vickers addressed the Indy question Thursday at the Texas track.
"Yeah, I would love to race anything, quite honestly," Vickers said. "The Indy 500 would be one of them. I would love to run Le Mans again. I would love to race sports cars. I would love to be in this car. I am really enjoying this opportunity as well. I'm open to all of those opportunities. Indy is one of them. "
But so far, no deal.
"I would love to have something to announce, unfortunately, there is nothing to announce at this point," said Vickers. "It is still on the table. It's not done, but it's not off the table yet, either. We will continue exploring that and if it happens great, if not, move on to the next opportunity and maybe next year."