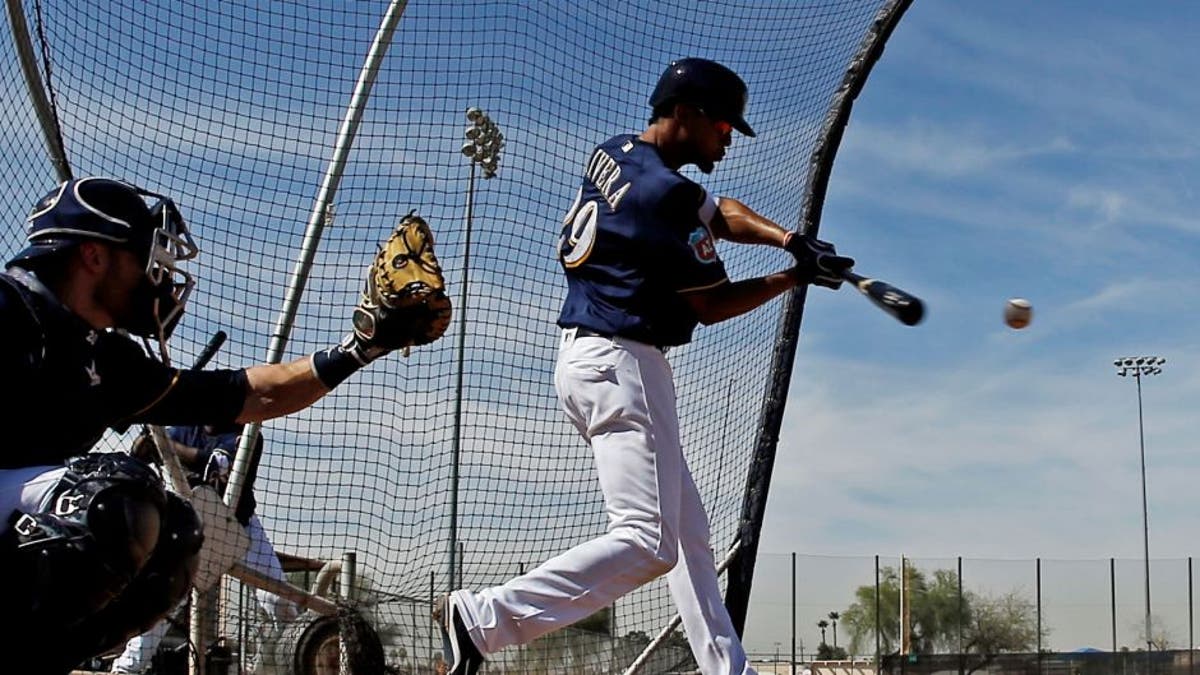 SCOTTSDALE, Ariz. -- Jake Peavy allowed six runs and nine hits, including a two-run homer to Chris Carter, over 1 2/3 innings in the San Francisco Giants' 8-7 loss to a Milwaukee Brewers split squad on Thursday.
"It was a good workout but I didn't hit my locations," Peavy said. "Results wise, I don't think it gets any worse than that."
Andrew Susac homered and drove in four runs for the Giants. Kyle Blanks also homered for San Francisco.
Eric Young Jr. led off each of the first two innings with a single and scored twice for the Brewers.
Shane Peterson drove in a pair of runs and Aaron Hill added an RBI double for Milwaukee.
Carter's home run put the Brewers up, 4-0.
"That's all I try to do in spring; put the barrel of the bat on the ball," Carter said. "It was nice to see the team come out so strong."
Michael Reed, who made his major league debut last September and is one of several outfield candidates for Milwaukee, hit a tiebreaking, two-run double in the eighth.
STARTING TIME
Brewers: RHP Zach Davies worked a perfect first inning and called it a day.
"He threw the ball well," Carter said. "He spotted his changeup and stayed ahead of hitters."
Giants: Peavy kept throwing his fastball despite poor results. He said there was no reason to use anything else until he could find his command.
"That's everything," Peavy said. "All my other pitches work off the fastball. I want to keep throwing it and get that honed in. I tried to throw it where it was supposed to be but it got more of the plate than it needed at this point in time."
Peavy did not hold back the second time facing Carter, whom he struck out with a 3-2 slider.
"It was my last pitch and I tried to salvage something," Peavy said. "It was my best pitch of the day. Everything else was lacking."
TRAINER'S ROOM
Brewers: OF Brett Phillips (soreness in left side) was held out of action.
Giants: OF Hunter Pence (right Achilles tendinitis) had an MRI performed and it showed he could return to action in a week. ... RHP Matt Cain (cyst removed from right arm) believes he will be able to resume throwing in a week and will be ready by opening day.
UP NEXT
Brewers: RHP Wily Peralta takes the ball Friday against RHP Taijuan Walker and the Seattle Mariners.
Giants: LHP Madison Bumgarner makes his first start of the spring when San Francisco travels to Goodyear to face the Cincinnati Reds and RHP Michael Lorenzen on Friday.