Brent Celek's breakout game should tell the Eagles something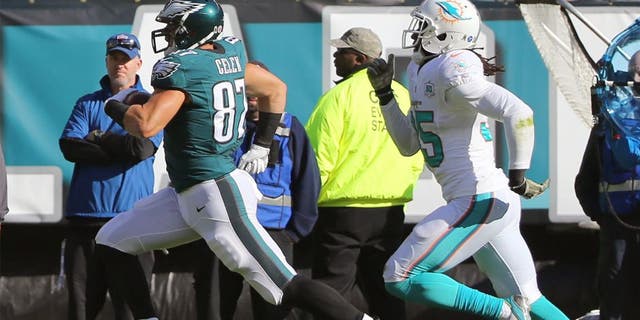 Eagles tight end Brent Celek did the most with just four targets, but one has to wonder why the Eagles went away from him in the second half. Jeffrey Pittinger USA TODAY Sports
Philadelphia Eagles tight end Brent Celek got extended action in the passing game during the team's Week 10 loss to the Miami Dolphins, and he responded with 134 yards receiving on four catches.
Celek did most of his damage in the first half, and the Eagles seemed to go away from him in the second half. He saw just four targets the entire game -- seven other players saw four or more targets.
The Eagles' tight ends combined for 200 of their 353 yards passing -- Zach Ertz finished with 68 yards on seven catches. In recent weeks, the Eagles have been using more personnel packages featuring two tight ends -- Celek and Ertz -- and this is something they should look to do more of going forward.