Brandi Chastain inducted into Bay Area Sports Hall of Fame with bust of a plaque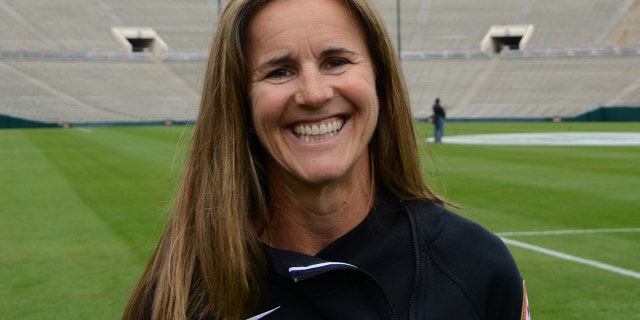 NEWYou can now listen to Fox News articles!
U.S. women's soccer legend Brandi Chastain was inducted into the Bay Area Sports Hall of Fame Monday night and her likeness embedded into her plaque was a bust.
Chastain's plaque commemorated her career, but also put her in the same conversation with the bad busts of Cristiano Ronaldo and comedian Lucille Ball.
"It's not the most flattering," Chastain said on stage at a San Francisco hotel, according to the Mercury News. "But it's nice."
Longtime San Francisco Chronicle sports columnist Ann Killion slammed the sculpture.
"Brandi Chastain is one of the most beautiful athletes I've ever covered," Killion said in a tweet. "How this became her plaque is a freaking embarrassment for BASHOF."
Anthony Savicke, the vice president of finance and administration for the hall of fame, defended the plaque, saying the athletes' images were just "representations" of the athlete, the Mercury News reported. He said there were no plans to replace Chastain's plaque.
Chastain, a San Jose native, played for the U.S. team from 1988 to 2004. Her most famous moment came in 1999 during the World Cup when she scored a game-winning penalty shot against China and took off her shirt in an iconic celebration.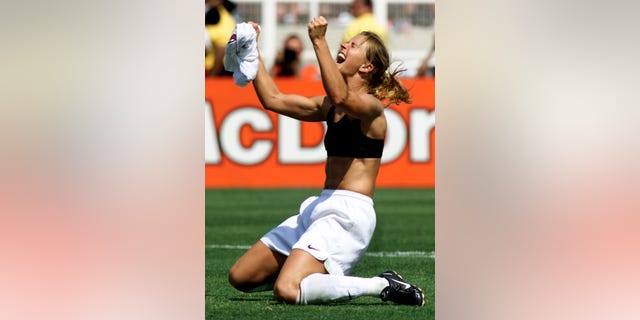 She was inducted into the National Soccer Hall of Fame in 2017.