Brad Keselowski explains why he wasn't 'angrier' about black flag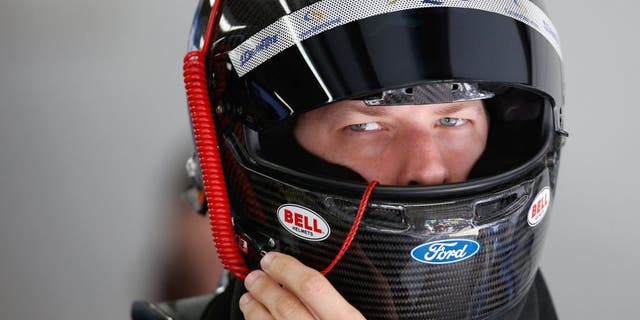 When NASCAR waved the black flag at Brad Keselowski for jumping a restart in the final third of last Sunday's pivotal Chase race at New Hampshire Motor Speedway, the Team Penske driver was understandably upset.
But he wasn't that upset, and in his latest blog entry, the 2012 Sprint Cup Series champion explains why.
"A lot of people have asked me why I wasn't angrier after the race, and the last thing I want people to think is that I didn't care," Keselowski writes. "I cared quite a bit. But a couple of things happened before the Sylvania 300 that had me thinking about the bigger picture, and they honestly helped put the result of the race into some perspective."
So what happened to keep Keselowski -- one of NASCAR's most outspoken drivers -- from flying off the handle?

In short: He thought about a 10-year-old boy whose ongoing battle with cancer has affected much of the NASCAR world. He also thought about a young woman, in her 20s, who is in a wheelchair and has a physical condition that prevented her from shaking Keselowski's hand when he saw her at the track earlier in the weekend.
Indeed, there are worse things in life than getting black flagged.