Brad Guzan reportedly could be signed by Middlesbrough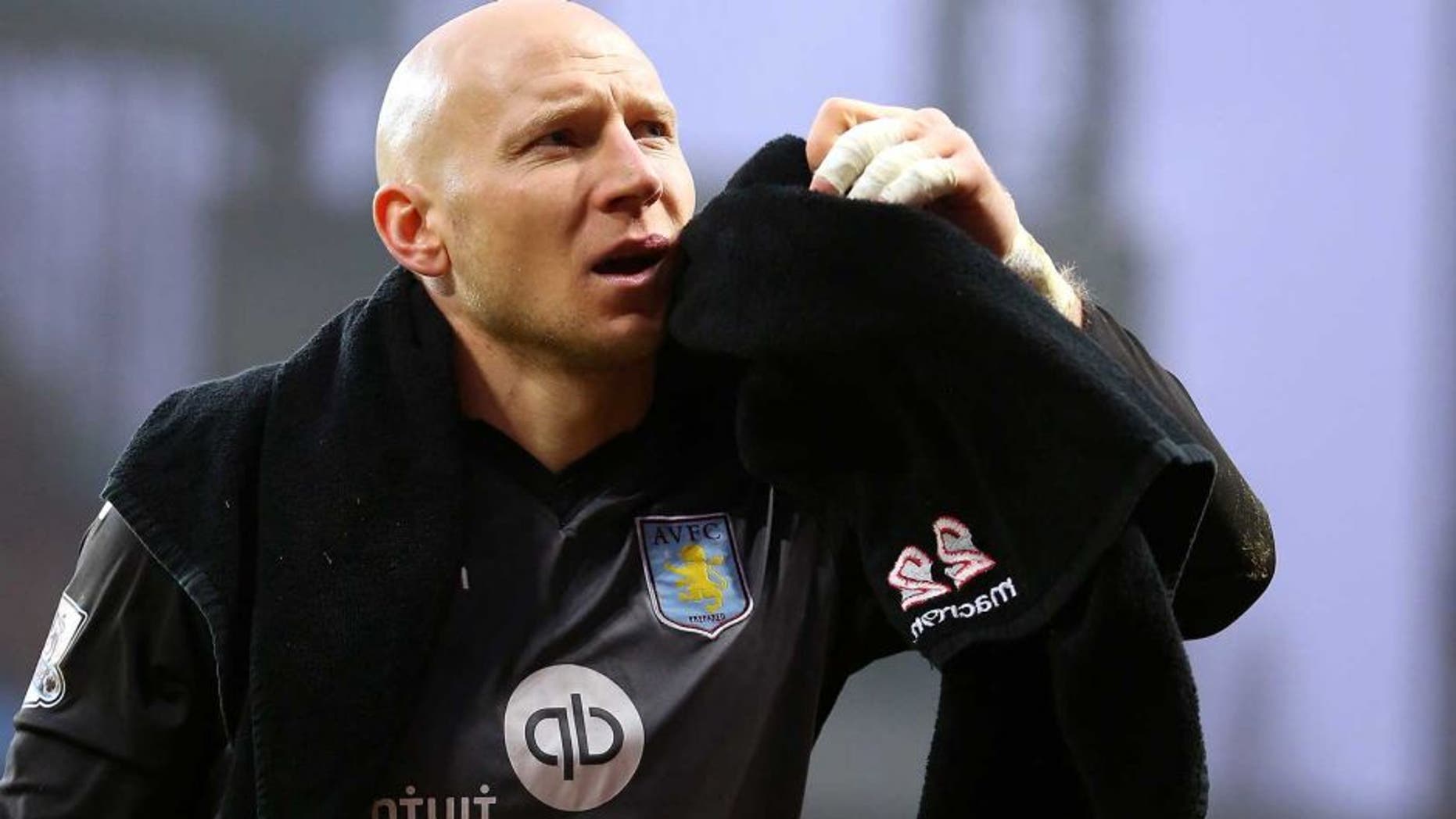 Brad Guzan may be staying in the Premier League after all. The United States goalkeeper is a major target for Middlesbrough, according to ESPNFC.
Guzan is still at Aston Villa, who were relegated from the top flight last season. There have been rumors of him leaving Villa Park, with reports of a return to MLS even floated, but nothing concrete. A move to Middlesbrough would put him back in the Premier League though.
Middlesbrough have just been promoted from the Championship and would be an interesting fit for Guzan. He wouldn't be an automatic starter, with Boro having already signed Victor Valdes this summer. The American would have to fight for playing time with Valdes more likely to win the starting job. He would also be in danger of another relegation as Middlesbrough are expected to be in a fight to stay up this season. It would be a very similar situation to the one he was in at Aston Villa last season, except he'd be less likely to start.
Still Middlesbrough is a better spot for Guzan than Villa, who just signed Pierluigi Gollini. Guzan would almost certainly be the backup if he stayed with Aston Villa, whereas he'd have more of a fight for the starting job at Boro and would be in the Premier League.
Ideally, another option would open up for Guzan. That's especially true if he wants to keep hold of his starting job with the national team. It would be difficult for him to make the job solidly his if he wasn't a regular starter for his club and that's far from assured at Middlesbrough or Aston Villa. Even if it takes going to a lesser league than the Premier League, it might be worth it to ensure he is a starter and can keep his spot atop the Americans' pecking order in the run up to the 2018 World Cup.
MORE FROM FOX SOCCER