Blues lose Jackman and Steen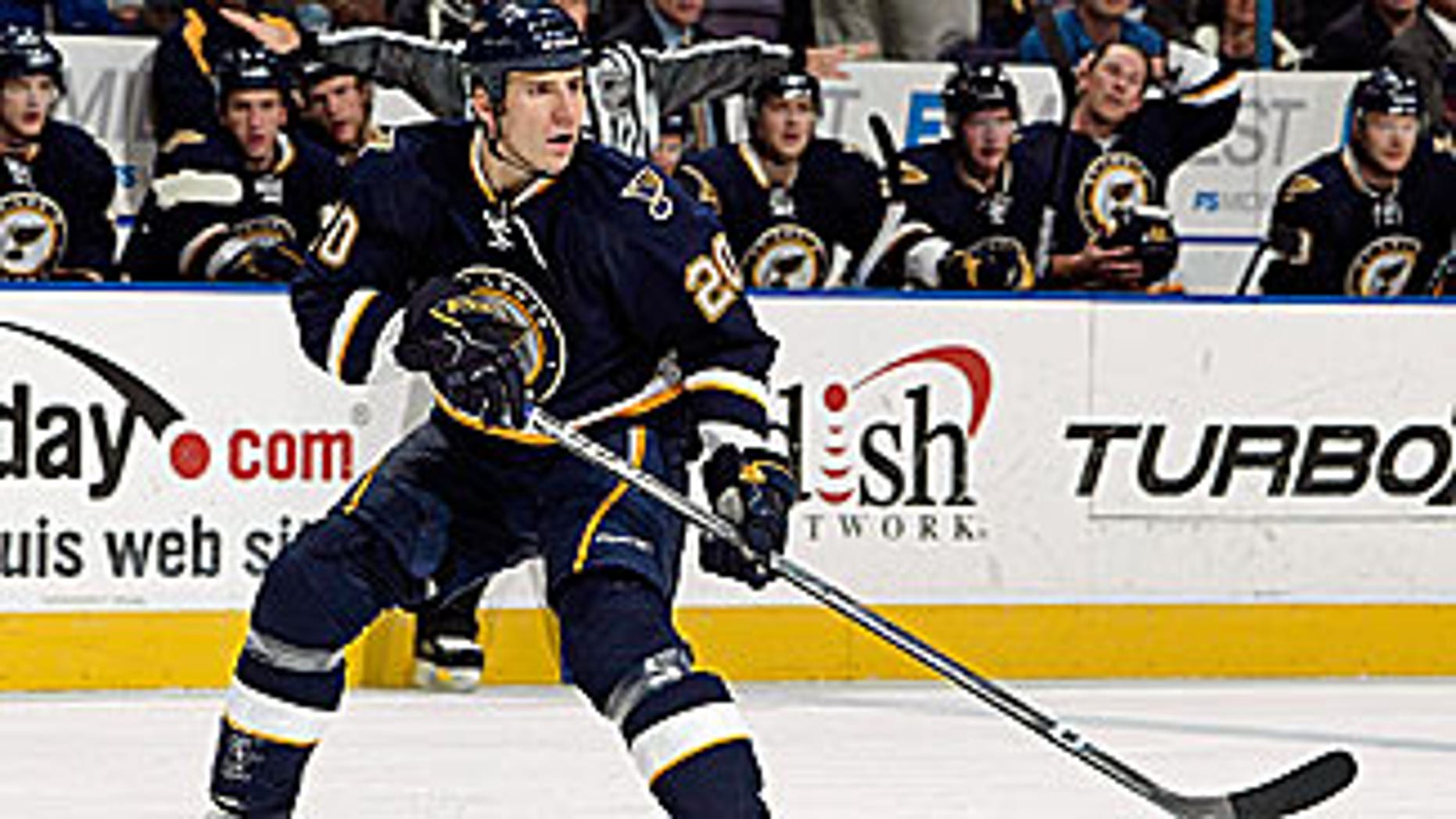 The St. Louis' Blues' 4-3 overtime win at Columbus on Wednesday came with a price. The team announced Thursday that defenseman Barret Jackman and forward Alex Steen both will miss 4-6 weeks with injuries sustained in the come-from-behind victory.
The time frame could keep both players out for the remainder of the regular season, which ends April 10.
Jackman underwent successful surgery Thursday morning to repair a broken right index finger.  The surgery was performed by the Blues' hand surgeon, Dr. Charles A. Goldfarb, at Barnes-Jewish Hospital. Steen was diagnosed with a high right ankle sprain after undergoing an MRI.