Blanc says Lavezzi negotiating PSG exit amid Chinese whisper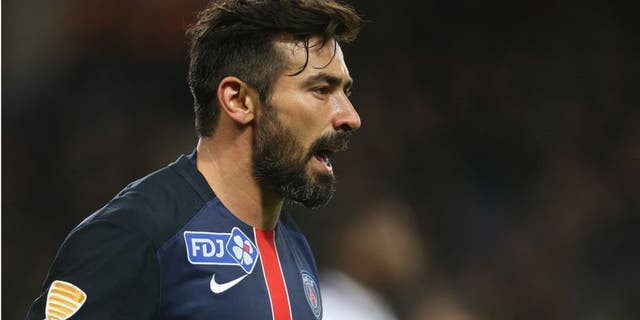 PSG manager Laurent Blanc has confirmed that winger Ezequiel Lavezzi is set to leave the club having been strongly linked with a move to China.
The 30-year-old's contract runs out in the summer, and has been discussing a move to Chinese Super League side Shanghai Shenhua, according to the Daily Mirror and other reports in France.
And after PSG's 2-1 win at Marseille on Sunday, Blanc admitted the Argentine did not travel with the squad as he was in Paris negotiating his departure, with the Chinese winter transfer window open until February 26.
"Honestly, the club could tell you a lot more than me," Blanc said. "He prepared to come here to Marseille and then at the last minute he stayed in Paris to negotiate his departure.
"We already anticipated it a bit because we opened the door for Pocho in the winter transfer window, something that he didn't take advantage of.
"The club is discussing it with Pocho's people. We'll have to think about it, given that if we lose one player we won't be able to replace him."
Liverpool target Alex Teixeira, Chelsea midfielder Ramires and Atletico Madrid striker Jackson Martinez are just three of the big names to have moved to the Chinese Super League in the last month.
Lavezzi joined PSG from Napoli in 2012, and has scored 35 goals in 163 appearances.