Bills president Brandon says rookie QB Manuel should be ready to play against Steelers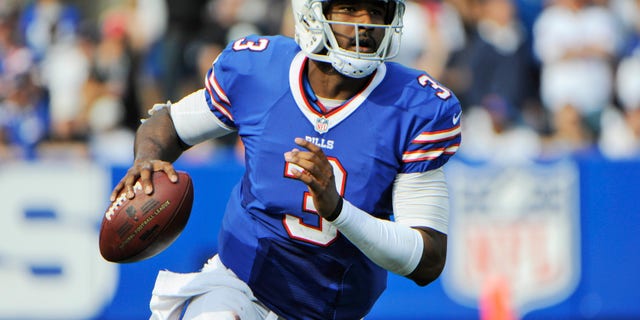 ORCHARD PARK, N.Y. – Team president Russ Brandon says Bills rookie starting quarterback EJ Manuel should be ready to return to play at Pittsburgh on Sunday,
Brandon provided the update Wednesday during his weekly radio show on WGR-Buffalo.
Manuel has been cleared for contact and was scheduled to return to practice later in the day after missing four games with a sprained right knee.
Coach Doug Marrone was less definitive Monday when discussing the chances of Manuel playing against the Steelers (2-6). Marrone wanted to see Manuel and backup Thad Lewis in practice before making any determination. Lewis is set to return after missing one game with bruised ribs.
The Bills (3-6) have lost three of four since Manuel was hurt in a loss at Cleveland on Oct. 3.
___
AP NFL website: www.pro32.ap.org