Big MAC: Toledo, Bowling Green pull off stunners on day of upsets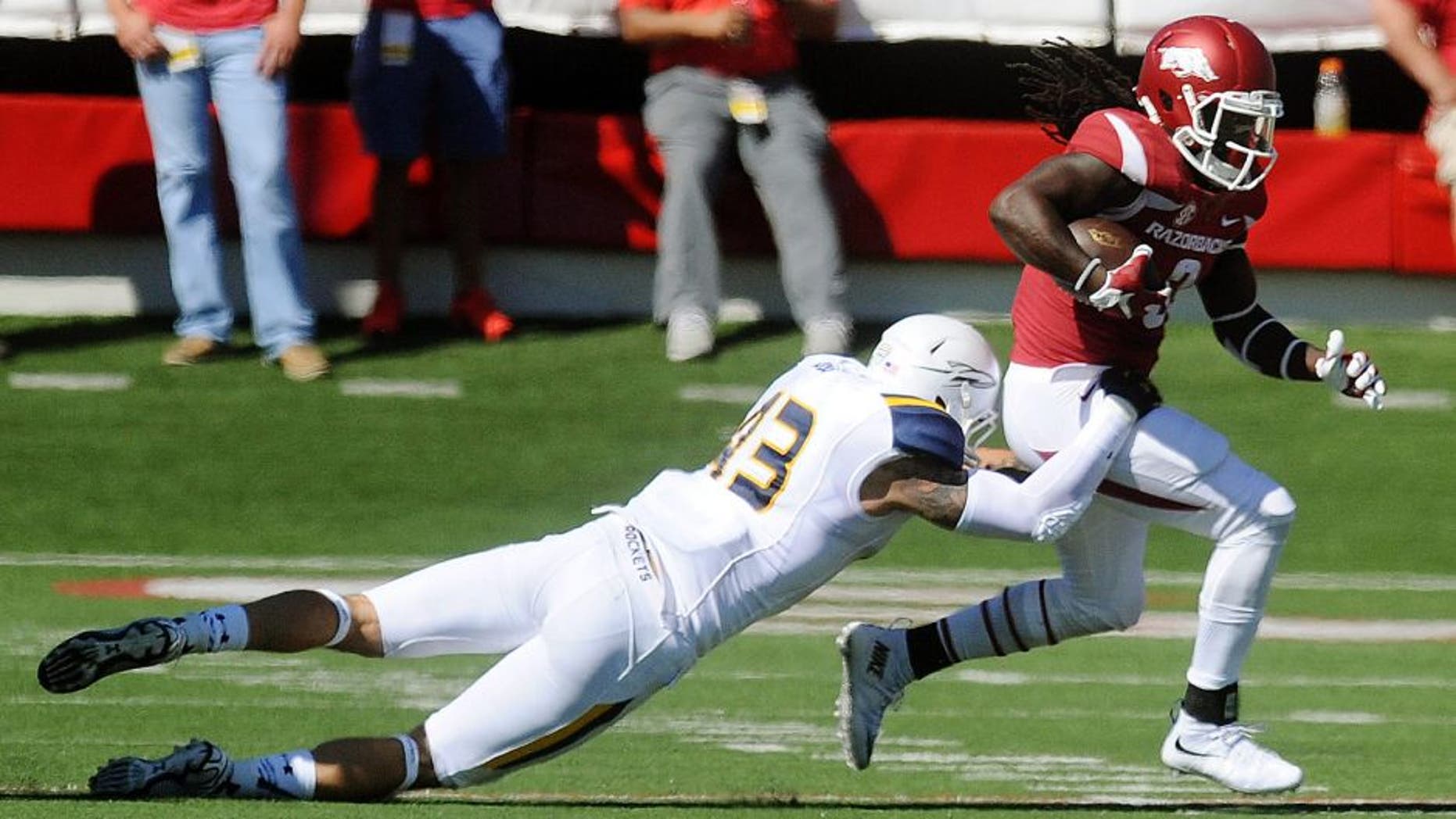 Toledo coach Matt Campbell and Bowling Green coach Dino Babers have been mentioned recently as candidates for some of the Power 5 coaching jobs that inevitably will open up after this season. And after Saturday's upsets, the talk about the two MAC coaches will only grow louder.
Campbell's Toledo team went into Fayetteville and stunned 18th-ranked Arkansas, holding on for a 16-12 win, just hours after Babers' Bowling Green squad dominated Maryland in College Park in a 48-27 victory.
The Rockets, who were 0-3 all-time against the SEC and were paid $1 million by Arkansas for their visit, were 21-point underdogs against the Razorbacks. The Falcons were 7.5-point underdogs against the Terrapins, who had never before lost to a MAC team.
To call the two outcomes "surprising" would be an understatement, but they served as an annual reminder that scheduling a MAC opponent doesn't necessarily equate to an easy win. Bowling Green knocked off Big Ten opponent Indiana just last season, and Toledo beat Michigan in Ann Arbor in 2008.
That said, few saw the Rockets hanging with Arkansas, a team with legitimate College Football Playoff aspirations -- at least prior to Saturday evening. But Toledo held the Razorbacks to just one touchdown, that coming in the second quarter, and 103 rushing yards (at 3.3 yards per carry).
"I'm so proud of our guys," Campbell, the second-youngest coach in the FBS at age 35, said in his televised postgame interview. "...Our kids have faith in our program, really believe in who we are, and it was just fun to watch our leadership really handle it today."
The Falcons, meanwhile, scored 42 points in the second half against Maryland, finished with a 692-341 total yardage advantage and forced four turnovers. Quarterback Matt Johnson set career highs with 492 passing yards and six touchdowns, and wideout Roger Lewis had a career-best 200 receiving yards and two scores. Babers' offense has gained 1,268 yards in the first two games this season (the opener being a 59-30 loss to a ranked Tennessee team).
"When you give us turnovers, you're playing with dynamite," said Babers, who is in his second season at Bowling Green after a successful two-year stint at Eastern Illinois and now has an overall record of 28-14 as a head coach. "... I was happy for our football team."