BC OL Hendren pens heartfelt letter after being DQ'd by concussions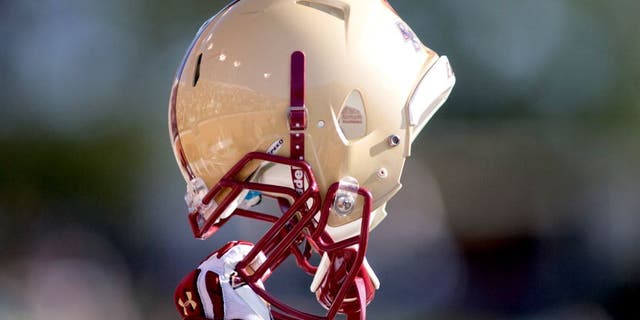 NEWYou can now listen to Fox News articles!
The promising football career of Boston College's James Hendren has come to an end, as the rising redshirt sophomore was medically disqualified from playing football due to the number of concussions he has sustained.
"It saddens me to say that as of today, my football playing days have come to an end," Hendren said in touching Instagram post Monday Night. "I've been medically disqualified from playing football as a result of the number of concussions I've had, and the risk associated with continuing playing after those head injuries."
The 6-foot-7, 293-pound Medfield, Mass., native played in 11 games as a redshirt freshman in 2015 and started two games at right tackle for the Eagles. Hendren was No. 2 on the depth chart behind tackle Dave Bowen, who exhausted his eligibility at the end of the 2015 season.