Banister got a speeding ticket on the way to his award announcement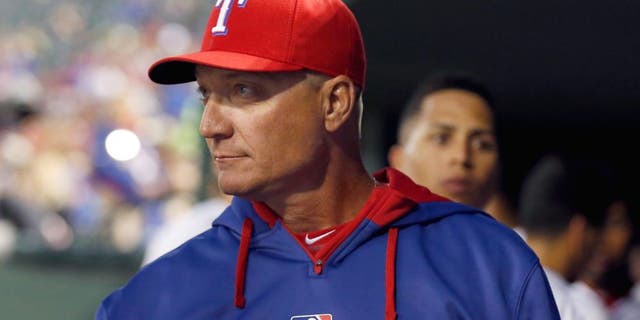 NEWYou can now listen to Fox News articles!
Jeff Banister was apparently excited to get to the AL Manager of the Year announcement. Matthew Emmons USA TODAY Sports
After leading his team to an 88-74 record, Texas Rangers manager Jeff Banister was awarded American League Manager of the Year by the BBWAA.
The announcement was broadcast live on MLB Network, with each candidate appearing live on television to provide some commentary and reaction.
Apparently, Banister was so excited to get to the ballpark for the announcement that he was pulled over for driving too fast -- and was ticketed.
Whatever grief Banister had over getting a speeding ticket was likely washed away with his Manager of the Year award, but still, seeing those red and blue lights in the rearview mirror will give anybody pause.
Banister beat out A.J. Hinch of the Houston Astros and Paul Molitor of the Minnesota Twins; all three managers were in their first season with their respective clubs.