A's Reddick congratulates Angels' Calhoun on Gold Glove win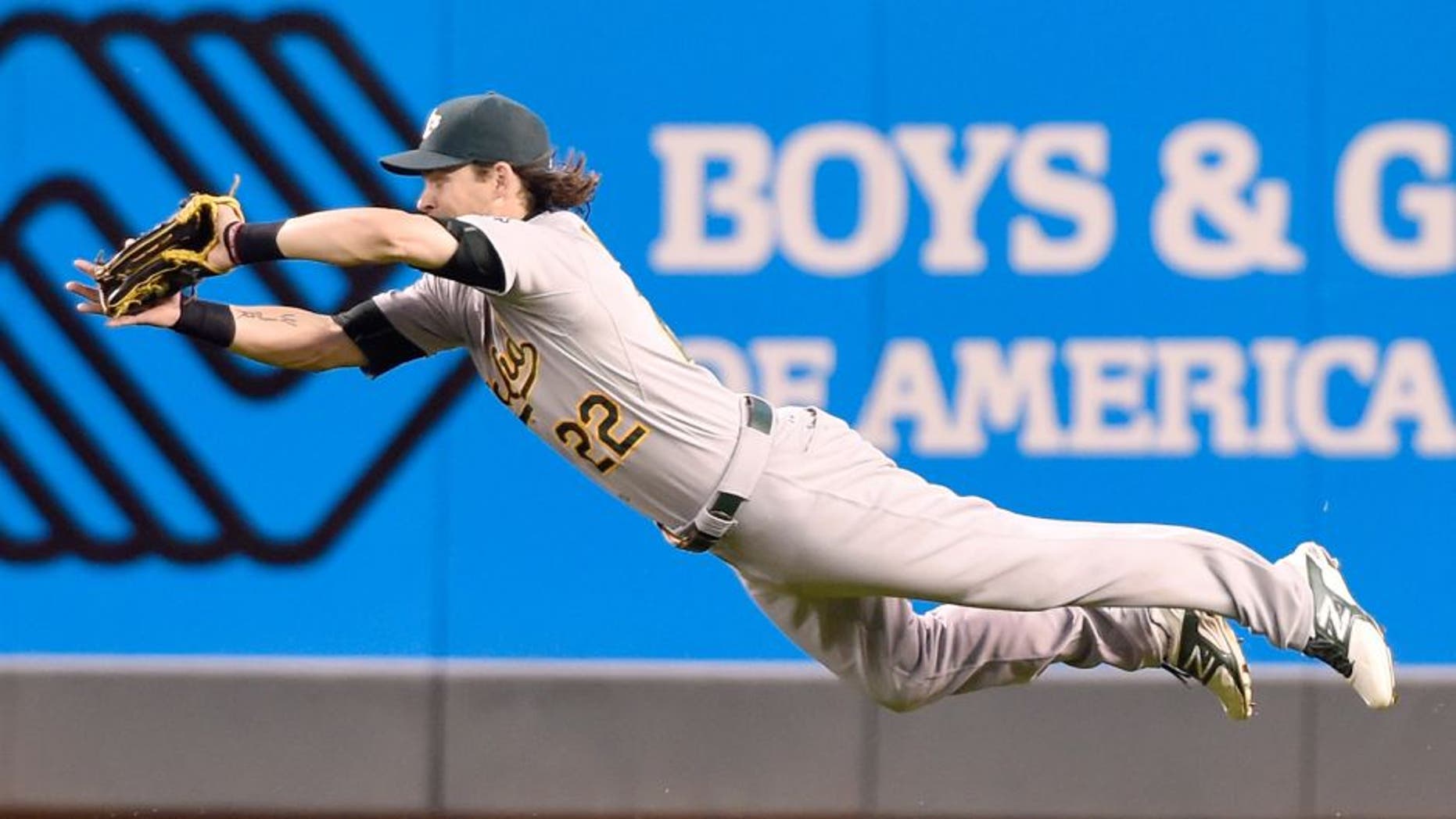 Who says sportsmanship is dead?
On Tuesday, MLB announced the winners of the Rawlings Gold Glove award, handed down to the top defensive players from around the league. Among the winners was right fielder Kole Calhoun of the Los Angeles Angels, who beat out Josh Reddick of the Oakland Athletics and the Detroit Tigers' J.D. Martinez.
Reddick, the 2012 Gold Glove recipient for right field, was clearly paying attention to the day's events. He conveyed as much on Twitter before the news was announced:
However, the honor went to Calhoun, who became a first-time winner in the process. Reddick went back to Twitter to send congratulations to his AL West rival, which was a nice gesture:
He also enjoyed some ribbing from A's closer Sean Doolittle:
It's worth noting, by the way, that Calhoun now has something to hold over Mike Trout's head, as Trout is still searching for his first Gold Glove despite being nominated multiple times. Tuesday's distinction went to Kevin Kiermaier of the Tampa Bay Rays.