Arthur Blank impressed by Julio Jones' team-first approach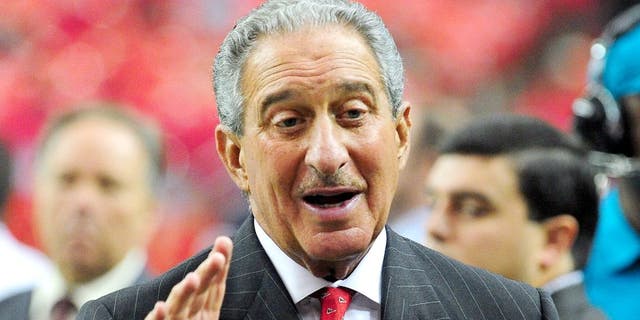 There are quite a few things to take away from the contract negotiations between the Atlanta Falcons and wide receiver Julio Jones. First of all, the fact that the Falcons got the deal done before the 2015 season was great to see.
To go along with that, Jones truly handled himself like a pro throughout the entire process. When the deal was finally done, owner Arthur Blank made sure to praise Jones for the team-first mentality he took, according to D. Orlando Ledbetter of MyAJC.com.
"I figured out and knew for sure that it was done was when Mr. Blank got here," Jones told MyAJC.com. "He came on the field and gave me a big hug. He was like 'congratulations.' He said he was very proud of the way I handled this. … by keeping the team first."
"We couldn't be more enthused about it than what we are," Blank said. "He's been a great player for us. He represents everything that we love in terms of a player on-the-field and off-the-field."
Blank may have summed it up best when stating that he's everything the team loves both on and off-the-field. Jones was obviously deserving of this new deal, and Falcons fans can now rest easy and shift their sole focus towards the upcoming season.
(h/t MyAJC.com)