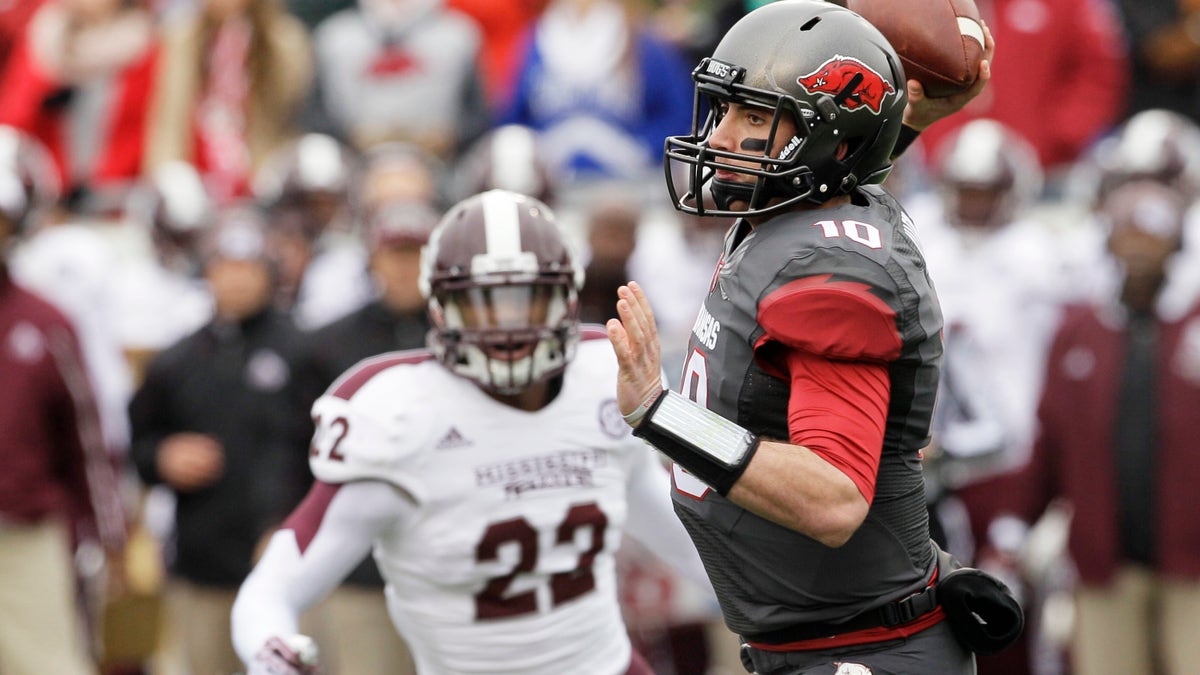 FAYETTEVILLE, Ark. – Arkansas coach Bret Bielema says he has spoken with quarterback Brandon Allen about an incident that left the quarterback's vehicle covered in broken eggs.
Razorbacks tight end Austin Tate tweeted a picture of Allen's SUV following Saturday's overtime loss to Mississippi State, adding, "Thanks for the support fans..really makes us want to keep going and change the situation we're in!" The tweet was later deleted.
Bielema says he learned about the incident Saturday night, and that he spoke to Allen on Sunday morning — with the sophomore assuring the first-year Arkansas coach that there would be no retaliation. Bielema says college football "is a little bit ugly at times."
The Razorbacks (3-8, 0-7 Southeastern Conference), who travel to No. 15 LSU on Friday, have lost a school-record eight straight games.