Antetokounmpo's No. 34 becomes 8th best-selling jersey in NBA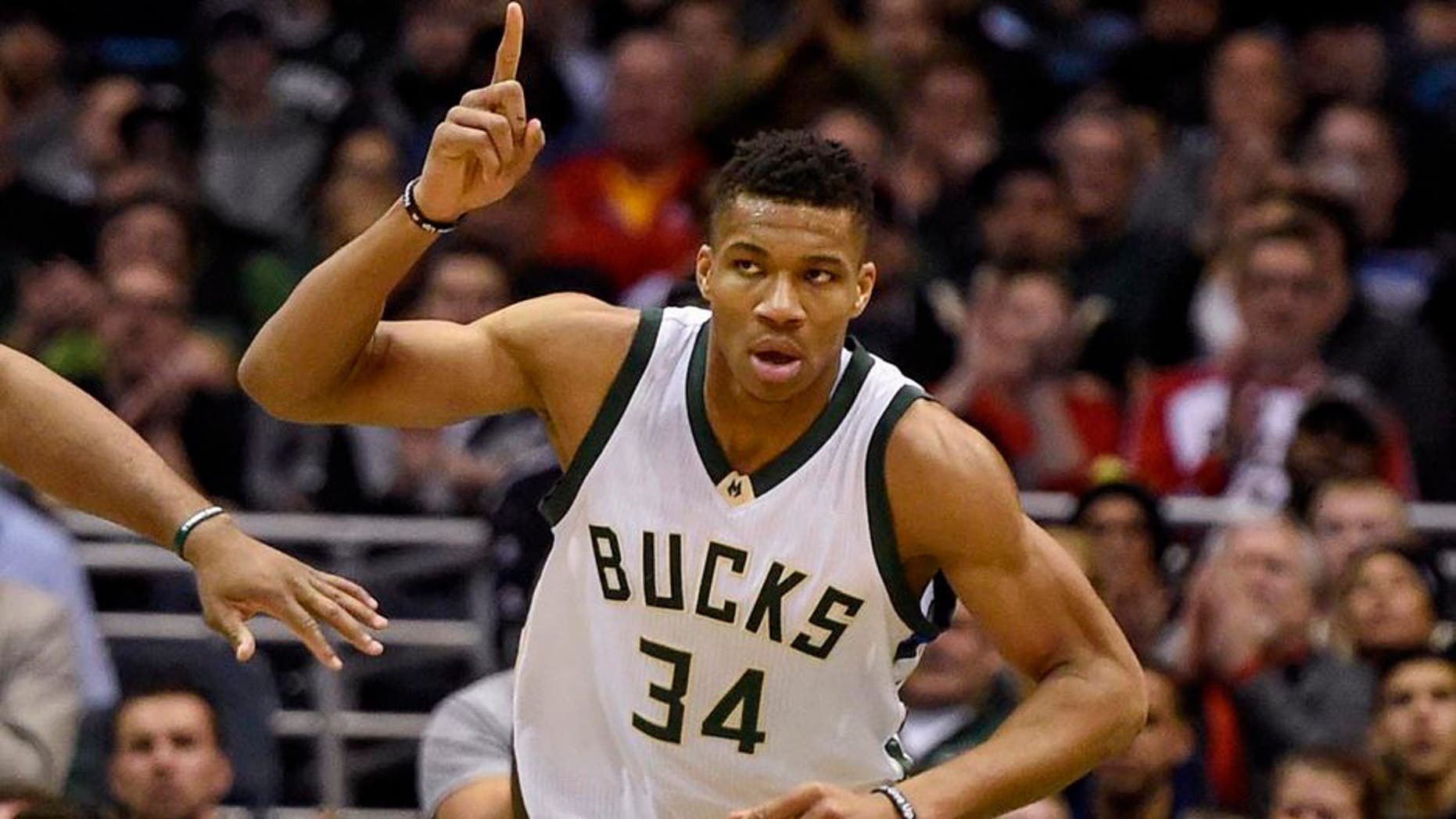 Like one of his dunks from around the foul line, Giannis Antetokounmpo's popularity is growing by leaps and bounds.
The name recognition -- name pronunciation is another thing -- of the Milwaukee Bucks star forward continues to rise, as evidenced Thursday when the NBA announced its top-10 most popular jerseys.
Antetokounmpo comes in at No. 8 among the league's best-selling jerseys from April-June. "The Greek Freak" ranked behind only superstars Stephen Curry, LeBron James, Kevin Durant, Russell Westbrook, Kyrie Irving, Kawhi Leonard and Isaiah Thomas.
This represents a steady climb for Antetokounmpo, who recently was named the NBA's Most Improved Player this past season as well as being tabbed second-team All-NBA and the All-Defensive second team. He was ranked No. 14 in popularity in January, which was the first time a Bucks player had been in the top-15 of jersey sales since Gary Payton in December 2003. In January, Antetokounmpo was ranked No. 9.
In addition, Milwaukee ranked No. 8 out of the 30 NBA teams in merchandise sales.