Another new TV ratings record for Bucks on FOX Sports Wisconsin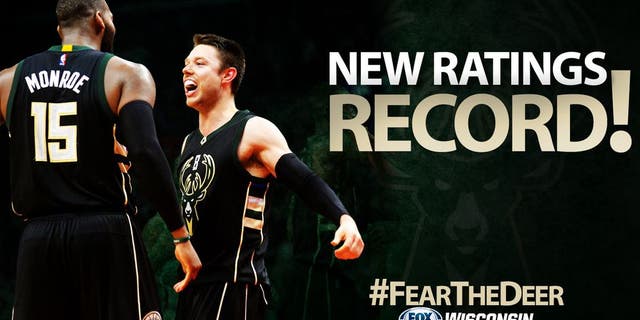 The Milwaukee Bucks dominating performance on the court during Game 3 of the NBA playoffs resulted in a new ratings record on FOX Sports Wisconsin. Thursday nights 104-77 Bucks victory over the Toronto Raptors notched a 9.13, surpassing the previous highest-rated game, which was during Game 2 on Tuesday, April 18.
The Bucks game on FOX Sports Wisconsin was the No. 1 program overall in the Milwaukee market on Thursday, April 20.
FOX Sports Wisconsins coverage of Game 4 between the Bucks and Raptors tips off Saturday, April 22, with a special one-hour edition of Bucks Live presented by Ascension at 1 p.m.
FOX Sports Wisconsin reaches more than 1.7 million homes and telecasts nearly 2,600 hours of locally produced programming per year. For more information on the Emmy Award-winning regional sports network: FOXSportsWisconsin.com