Angels pitcher beats Twins infielder in cow-milking contest thriller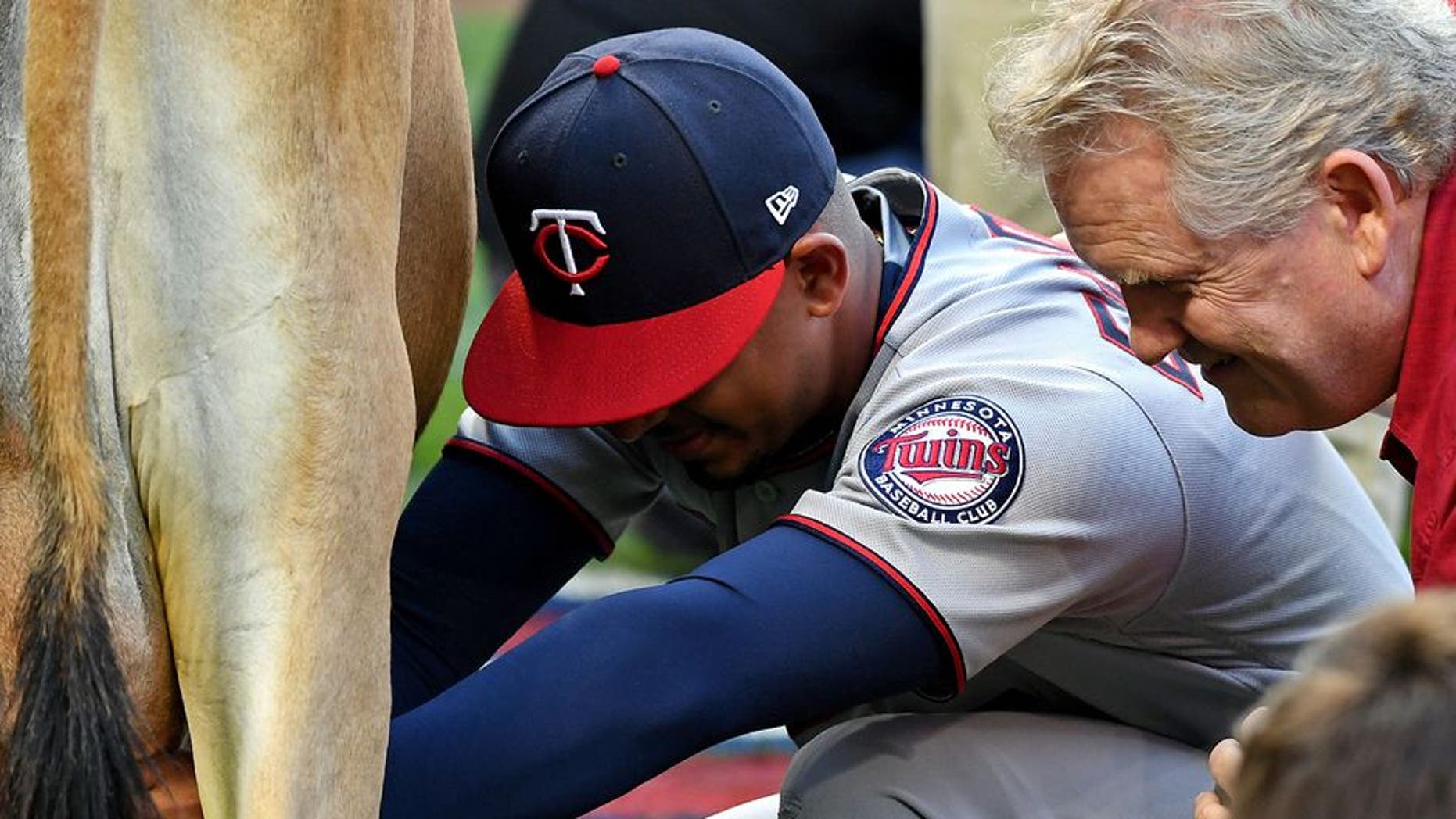 Blake Parker is 1-2 with a 2.59 ERA and one huge cow-milking contest victory in 26 appearances this season.
The Angels reliever on Friday won his team's annual cow-milking contest, beating out Twins infielder Eduardo Escobar prior to the start of L.A.'s game against Minnesota. The reported final score was six pounds to four pounds.
At this point, we leave you with footage from the scene:
Escobar had apparently never milked a cow before, and his inexperience nearly had disastrous consequences:
Congratulations to Blake Parker, taking the reins from 2016 champion Dylan Bundy. We look forward to next year already.