Angels' Heaney, Trout recognized with league-wide honors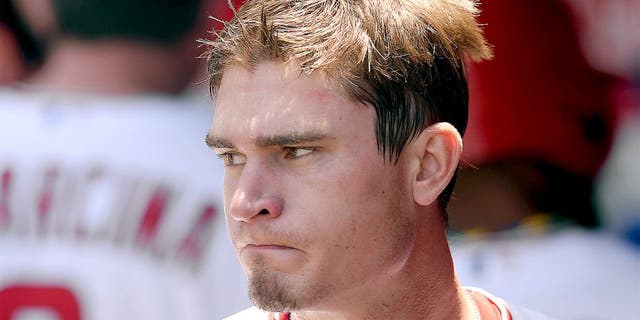 Two members of the Los Angeles Angels received some individual accolades on Monday.
The always-stellar Mike Trout was named the American League Player of the Month for July, while young left-hander Andrew Heaney took home AL Rookie of the Month honors for his string of solid outings in July.
For Trout, it's the third time he's been recognized with this particular honor, and it comes after teammate Albert Pujols was the AL's Player of the Month for June.
As MLB.com's Joey Nowak broke down, Trout went 29-for-79 in July, good for a .367 batting average. He also had the league's highest slugging percentage (.861) and on-base percentage (.462).
As for Heaney, he's developed into a solid arm in the Halos' rotation - one that could come in quite handy now that C.J. Wilson is likely out for the rest of the season. In four July starts, Heaney went 4-0 with a 1.98 ERA spread across 27 1/3 innings of work.
The Angels may have entered play Monday with a six-game losing streak, but they were more or less 'on fire' for much of July - and Trout and Heaney were big reasons why.