Andrew Luck's beard is out of control in DirectTV commercial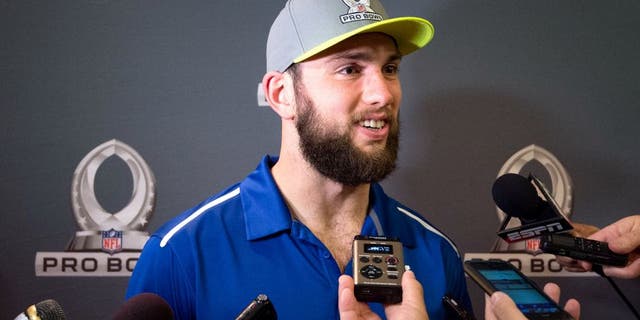 Indianapolis Colts quarterback Andrew Luck is primarily known for two things: being one of the NFL's top young quarterbacks and having a really awesome beard.
In his latest ad for DirecTV, Luck taps into the public's fascination with his facial hair, imagining a version of himself that looks less a Civil War general and more like a mountain man.
The beard may be impractical from a football perspective, but it does seem like a convenient place to store one's laptop.
This is the second ad Luck has appeared in for the satellite company this summer. An earlier spot showcased the Pro Bowl quarterback at home playing hide-and-seek with a group of cats.
(h/t YouTube)