ALL-STAR: Another Hendrick Victory?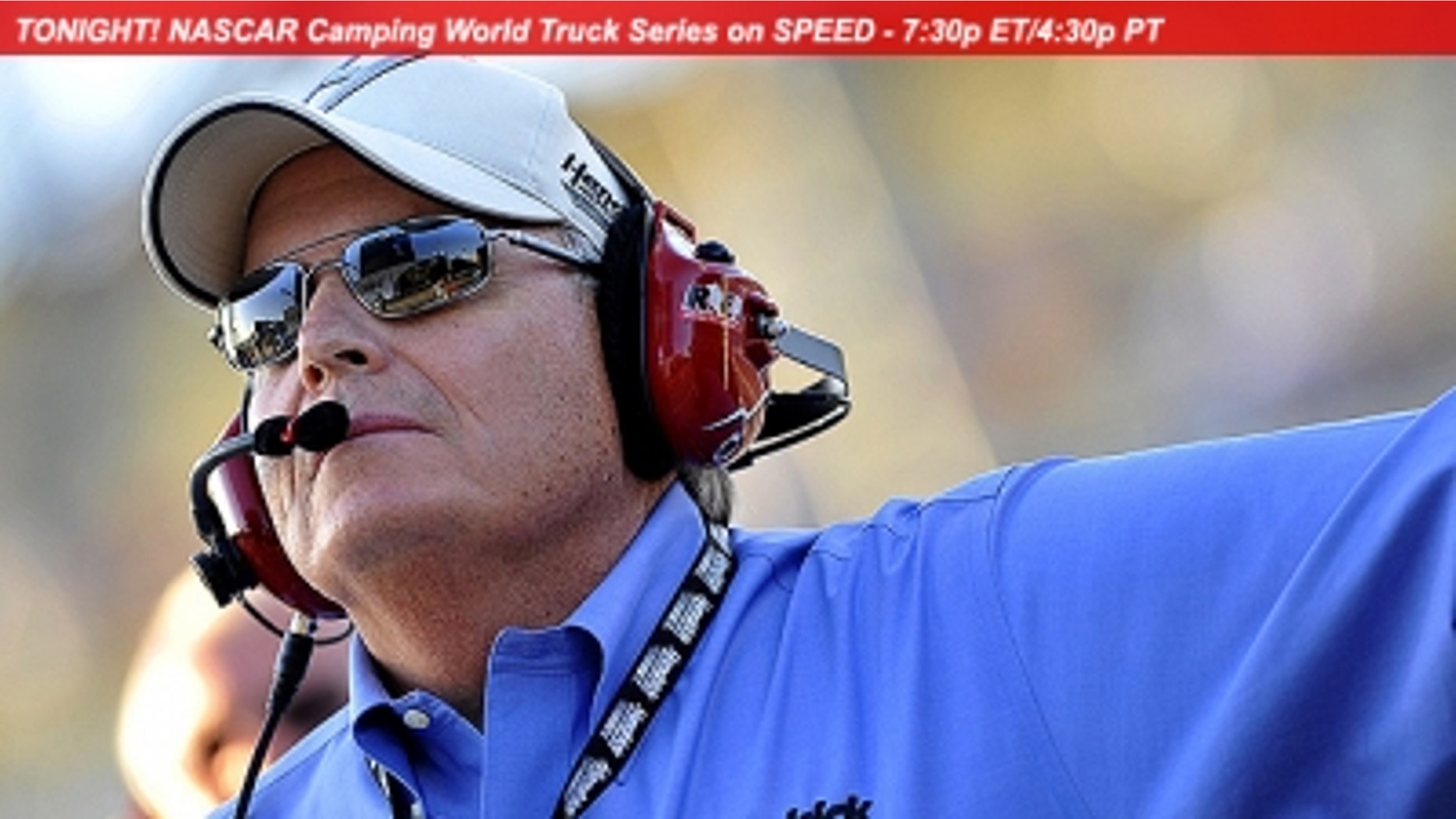 So, what does Rick Hendrick do for an encore?
After finally locking up Sprint Cup victory No. 200 last week at Darlington Raceway, could the capper be a win in Saturday night's Sprint All-Star Race?
Few would be surprised. Hendrick cars have won the non-points event six times, and Hendrick Motorsports has a solid overall history at the site – Charlotte Motor Speedway.
Jeff Gordon has won the All-Star race three times (1995, 1997, 2001). Jimmie Johnson, the winner last week in the Southern 500, won the All-Star in 2003 and 2006. Terry Labonte won for Hendrick in 1999.
Hendrick is almost certain to have four shots at the win Saturday night with Gordon, Johnson and Kasey Kahne locked into the field and Dale Earnhardt Jr. likely to qualify for the grid either through finishing first or second in the Sprint Showdown or through the fan vote.
"The All-Star Race is one of my favorite races," Hendrick said. "You get to run flat-out. You don't have to worry about points. And for the fans, it's a night race. It's at Charlotte. It's always a wild race.
"We always have some kind of spectacular event during that race, and it's one that we really want to win, but it's also a fun race to watch, because you really don't have the pressure of the points. You don't have as much on the line. And I like that the format is always pretty interesting.
"It's a race everybody wants to win, and it pays a lot of money. It's so much action, and it's really a good, fun race."
Every top team typically turns in its best equipment and best efforts for the All-Star Race, and Hendrick's teams will be riding an extra wave of momentum this weekend because of the magic associated with finally scoring the 200th team win last week.
"I think the fact that everybody is kind of running good, and we'll ride the momentum of the excitement of getting the 2000th one done, and everyone is on their toes for this race, anyway," Hendrick said. "I think it's good momentum for all of our guys going into the race."
Hendrick also has the following week in mind, however, as teams look ahead to the Coca-Cola 600 and how cars and tires might respond to the CMS racing surface.
"The track does some crazy things when the sun goes down," Hendrick said. "I've seen it get loose. I've seen it get tight. It does give the guys a good reference for running the 600.
"I think this year, with the 600 moved back a little later (6:19 p.m. start time) in the day, it's even going to be more important to see how your car reacts on two tires and all of the other things, the adjustments you make during the race.
"You know, we are going to take this one race at a time. We want to win the All-Star Race, because it's a lot of bragging rights. But we'll get a lot of information over there that will prepare us for the 600."
Mike Hembree is NASCAR Editor for SPEED.com and has been covering motorsports for 30 years. He is a six-time winner of the National Motorsports Press Association Writer of the Year Award.