Alex Rodriguez: Odds Are Against Slugger In 162-Game Suspension Fight, Experts Say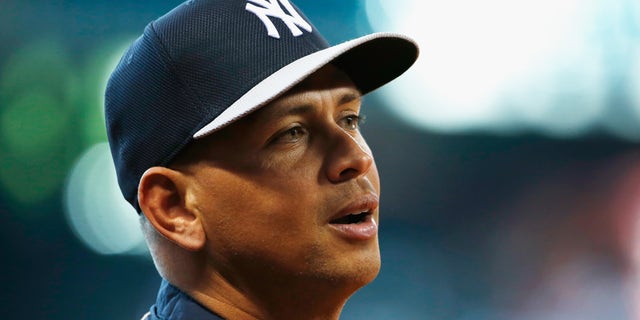 NEW YORK (AP) – The odds are against Alex Rodriguez in federal court as he tries to overturn his season-long drug suspension.
For the past five decades, the U.S. Supreme Court has set narrow grounds for judges to consider when evaluating lawsuits to overturn arbitration decisions. That position was reaffirmed in 2001 when it ruled against Steve Garvey in his suit against the Major League Baseball Players Association stemming from the collusion cases of the 1980s.
"I don't think he has very much of a chance," said Stanford Law School professor emeritus William B. Gould IV, the former chairman of the National Labor Relations Board. "There are many cases that are appealed from arbitration awards, but the case law at the Supreme Court level makes success very much a long shot."
The Joint Drug Agreement between Major League Baseball and the players' association gives the sport's three-person arbitration panel — the independent arbitrator plus one representative of management and the union — jurisdiction to review discipline resulting from violations.
The union filed a grievance after baseball Commissioner Bud Selig suspended Rodriguez for 211 games last August, and arbitrator Fredric Horowitz presided over 12 days of hearings last fall and cut the penalty Saturday to 162 games plus the 2014 postseason.
Rodriguez is expected to sue under section 301 of the Labor Management Relations Act of 1947, also known as Taft-Hartley, which allows actions for violations of collective bargaining agreements.
"There are very specific and narrow grounds for overturning an arbitration award," said Jeffrey Kessler, a partner at Winston & Strawn who has represented players and unions in many sports. "Either there has to be a showing of partiality by the arbitrator, or there has to be a showing that there as a manifest disregard of some settled legal principle, or there has to be a fundamental denial of what's called arbitral due process — the procedures were completely defective — or it could be in a collective bargaining context a decision that's contrary to what we call the essence of the CBA. So basically there are four targets and they have to hit one of them, and they're not easy."
Garvey had sought about $3 million from the $280 million settlement in the collusion cases. While the 9th U.S. Circuit Court of Appeals ruled for Garvey and overturned the decision by arbitrator Thomas Roberts, the Supreme Court reversed.
"Established law ordinarily precludes a court from resolving the merits of the parties' dispute on the basis of its own factual determinations, no matter how erroneous the arbitrator's decision," the court wrote in an 8-1 decision.
Rodriguez's lawyers are expected to request a preliminary injunction and attempt to depose Selig — Horowitz refused to compel Selig to testify at the arbitration, and Rodriguez then walked out of the hearing. MLB may attempt to quash a subpoena and force a judge to rule.
"There's a good arbitrator there, and I'm sure he was very careful to pay attention to the record," said George Nicolau, baseball's arbitrator from 1986-95. "No court is ready to overturn that, I think, based on longstanding decisions."
The Supreme Court ruled in 1960 that "the refusal of courts to review the merits of an arbitration award is the proper approach to arbitration under collective bargaining agreements. The federal policy of settling labor disputes by arbitration would be undermined if courts had the final say on the merits of the awards."
In that case, United Steelworkers of America v. Enterprise Wheel and Car Corp., Justice Stephen O. Douglas wrote "an arbitrator is confined to interpretation and application of the collective bargaining agreement; he does not sit to dispense his own brand of industrial justice."
That case was cited by the 8th U.S. Circuit Court of Appeals in 1976 when it refused a request by MLB to vacate the decision by arbitrator Peter Seitz overturning baseball's reserve clause in the Andy Messersmith-Dave McNally case.
Follow us on twitter.com/foxnewslatino
Like us at facebook.com/foxnewslatino