Alex Rodriguez: I'll Be Back with Yankees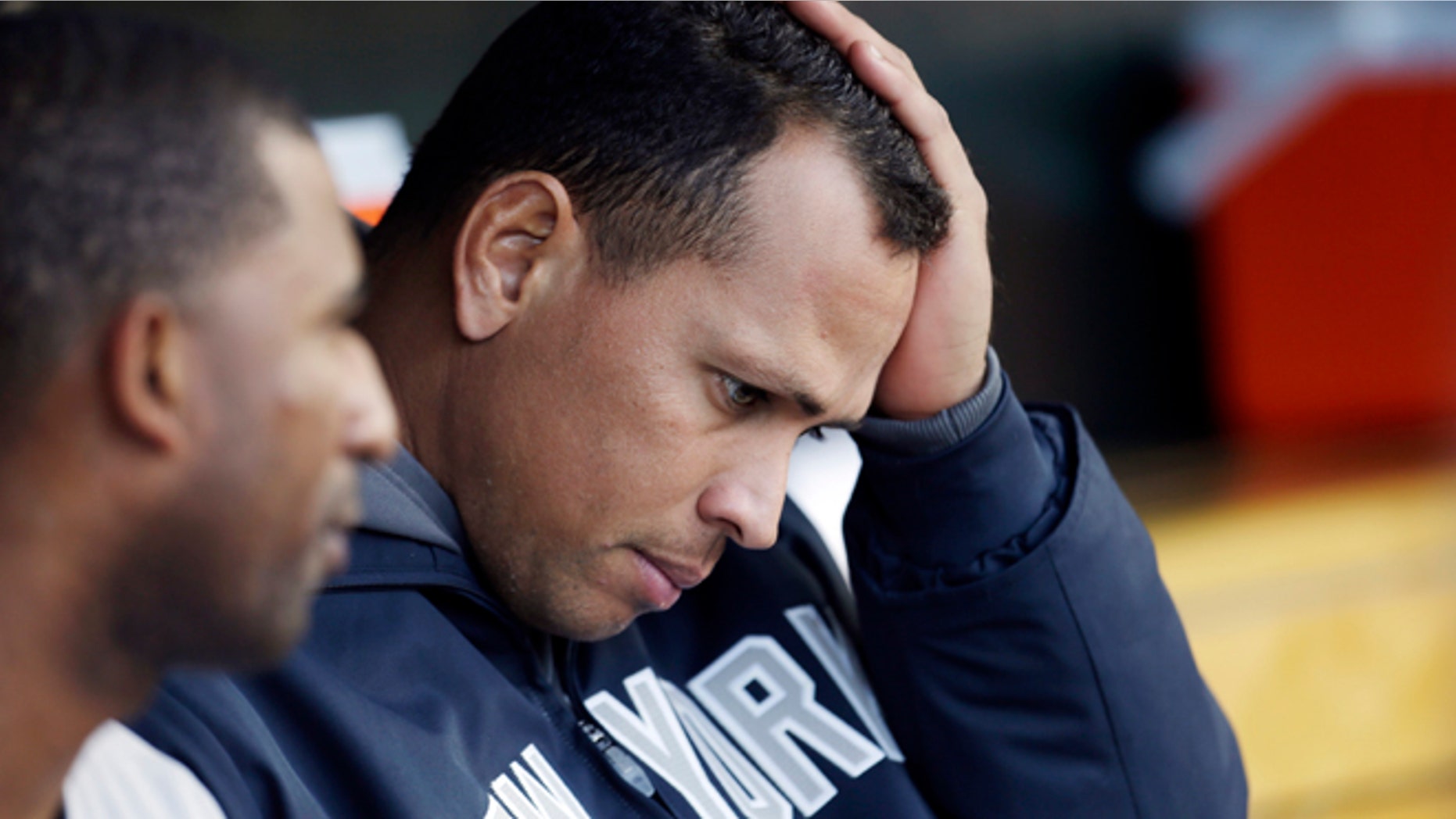 Love him, or hate him, Alex Rodriguez plans on staying with the New York Yankees.
"I've never thought about going to another team," he said after the Yankees were swept by the Detroit Tigers in the American League Championship Series on Thursday. "My focus is to stay here. Let's make that very, very clear. I will be back and I have a lot to prove and I will come back on a mission."
Let's make that very, very clear. I will be back and I have a lot to prove and I will come back on a mission.
The decision to leave or stay is his alone. The New York Yankees are legally bound to keep him -- the $275 million third baseman has signed a full no-trade clause and has $114 million and five years remaining on his contract.
A-Rod was out of the starting lineup Thursday for the third time in the playoffs, but at least played, flying out with two on in the sixth as a pinch hitter and grounding out in the ninth.
Rodriguez has bared the brunt of the blame for the Yankees woes following a terrible postseason in which he batted just .120 (3 for 25), striking out 12 times. In the ALCS, he batted just .111.  His bench warming antics haven't helped him much either, after he was caught using a baseball to hit on a bikini model.
"Baseball's not an easy game," Rodriguez said. "You wish you could go out and, again, hit .400 and hit the ball all over the park and hit home runs but the one thing that I'm proud of is just kept coming out, working hard, battling, never gave up. And we win as a team, we lose as a team."
Yankees coach Joe Girardi had a similar message following the Yankees losing a shot a the World Series championship.
"We didn't swing the bats," Girardi said. "It wasn't one guy, it wasn't two guys, it was a bunch of guys. And it's hard to win when you don't score runs."
Trade speculation has surfaced involving the Miami Marlins who are reportedly interested in acquiring the third baseman.
ESPN reports that what initially began as a quip between Yankees president Randy Levine and Marlins owner Jeffrey Loria has the possibility of turning into a topic of serious discussion. Whether the Marlins could ever afford Rodriguez is still unclear.
"I don't get into speculation," Rodriguez said. "I can only deal with what I can control and I'm going to take care of that."
With reporting by the Associated Press.
Follow us on twitter.com/foxnewslatino
Like us at facebook.com/foxnewslatino