Alberto Contador to miss Rio Olympics after Tour de France withdraw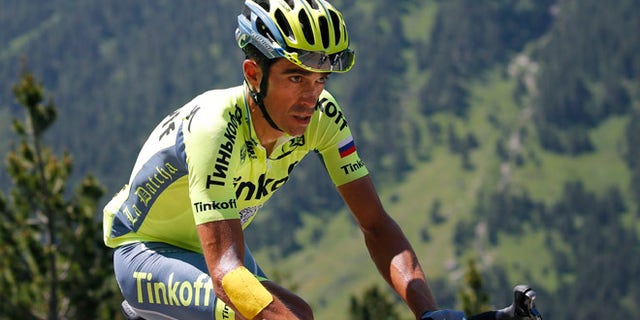 NEWYou can now listen to Fox News articles!
MADRID (AP) – Spanish cyclist Alberto Contador will miss the Olympics in Rio de Janeiro because of injuries that forced him to abandon the Tour de France.
"Making it to Rio is practically ruled out," Contador said Tuesday. "The question isn't whether I am recovered or not, but rather if I could arrive in prime condition."
Contador, a two-time Tour winner, says he hopes to recover in time to compete in the Spanish Vuelta on Aug. 20.
With seven Grand Tour titles, Contador is one of the top riders of his generation.
"Not going to the Summer Games is a hard blow, it was my second objective after the Tour," Contador said.
The 33-year-old Contador withdrew from the ongoing Tour on Sunday during its ninth stage because of a fever. He had already lost valuable time after falling during the opening two stages of the three-week race.
The Olympic road race is scheduled for Aug. 6.