After scoring 116 points last 2 weeks, No. 20 Ohio State's offense takes on leaky Maryland D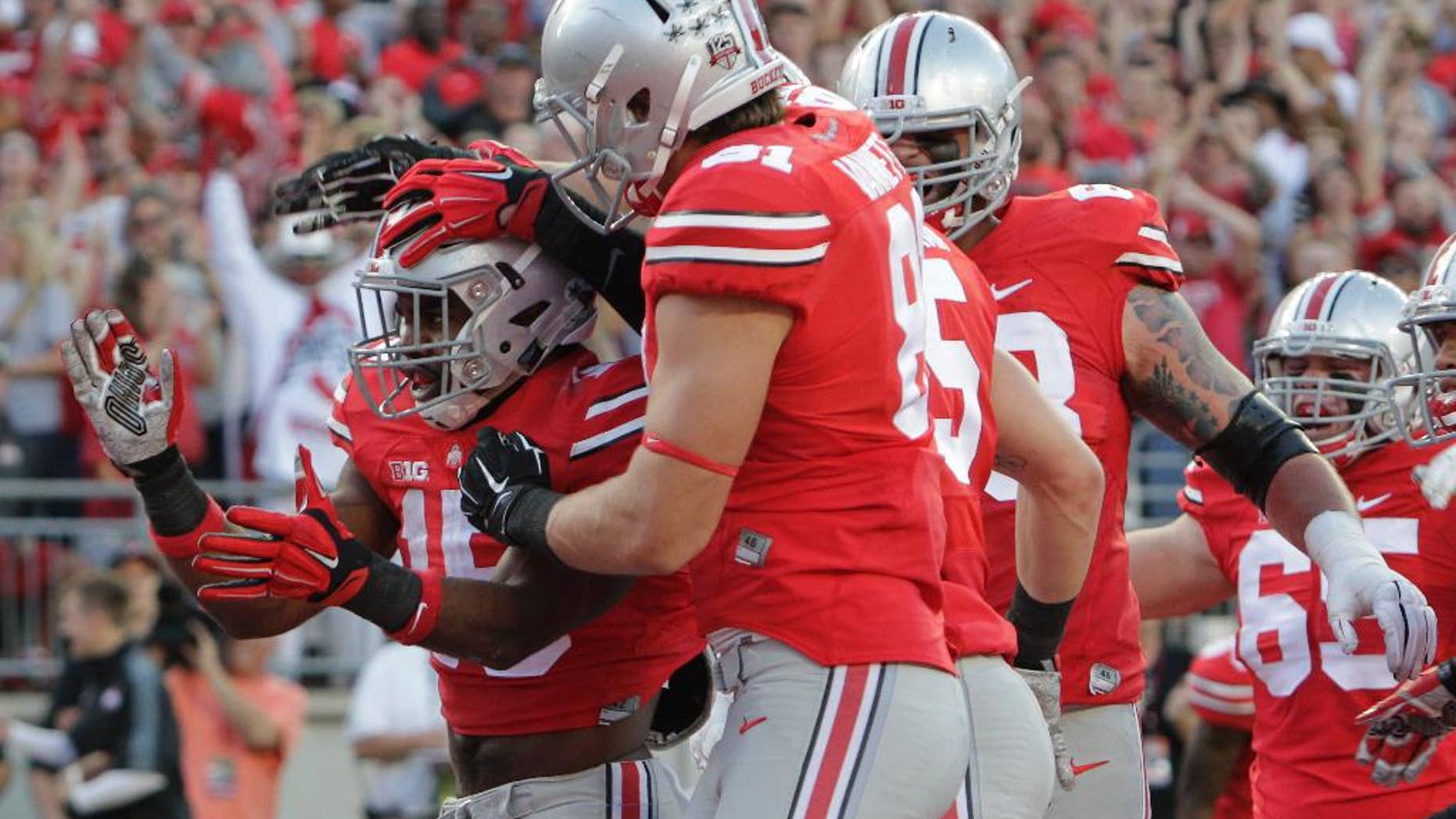 COLUMBUS, Ohio – It seems all anyone wants to talk about on sports call-in shows in Ohio's capital city is Ohio State's woeful pass defense.
Yes, it's been bad. But fortunately for the 20th-ranked Buckeyes, their offense has more than eclipsed that.
Led by freshman quarterback J.T. Barrett and tailback Ezekiel Elliott, the Buckeyes have scored 116 points and totaled 78 first downs and 1,338 yards the past two weeks in victories over defense-challenged Kent State and Cincinnati.
And now Ohio State is stepping into Big Ten play when it travels to new conference member Maryland on Saturday. It'll be the Terrapins' first Big Ten home game.
Now if they can just figure out a way to slow the (almost) point-a-minute Buckeyes.