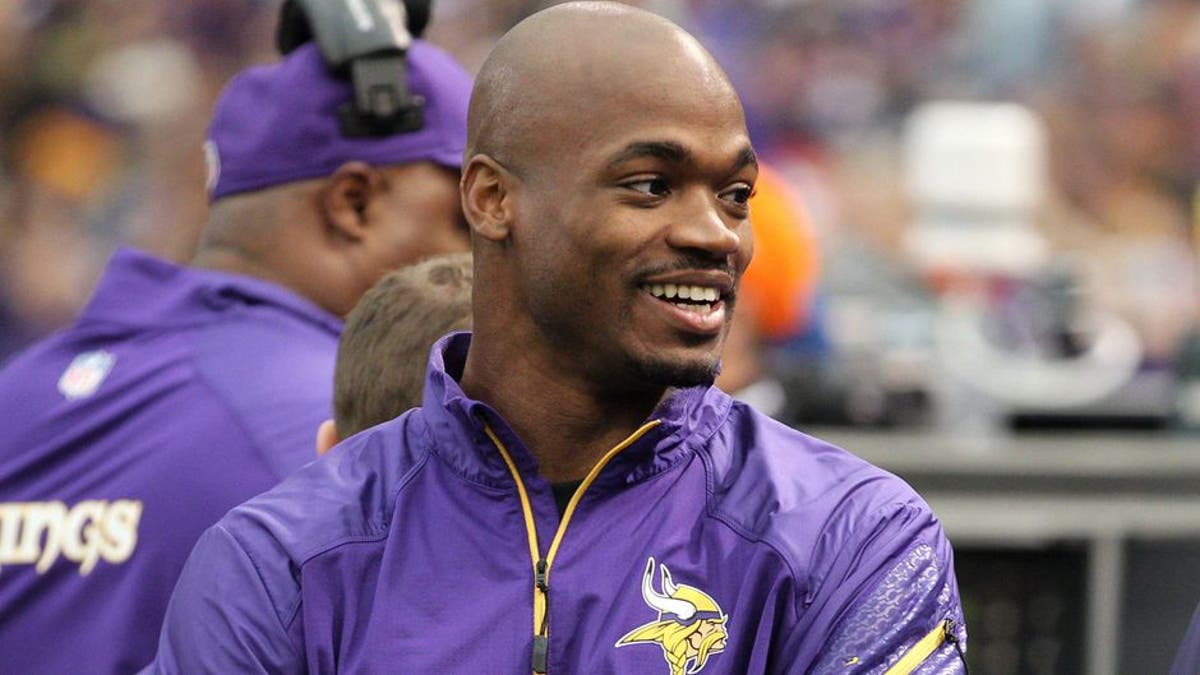 When the New Orleans Saints and Minnesota Vikings meet, theres usually no bad blood or hatred toward each other. Theyre not bitter rivals, nor do they have a lengthy postseason history. However, when they meet in Week 1 of the 2017 season, there will be some added motivation for one player.
Adrian Peterson will face his longtime former team right off the bat when the Saints visit the Vikings on "Monday Night Football". It was a big coincidence that the schedule worked out that way, but Peterson cant wait to take on his oldteammates in Minnesota.
"It's going to be exciting," Peterson said, via the Saints'official site. "You know, it's just ironic. When the schedule came out and I saw that, I was like, 'Wow, this is pretty much meant to be.' So many great memories down there in Minnesota. Great fan base. They supported me through everything, throughout my career, so just to embrace the love once I get there will be exciting."
Peterson has nothing but good memories and positive feelings about the Vikings and their fans, but that wont stop him from trying to show up his former team.
What better way to do that than in primetime in the first week of the season in the city in which he played for a decade?
"I'm looking forward to that," he said. "I'm looking forward to going against my defensive guys that I've been practicing against for so long. Hearing them yak about 'you couldn't do this against me, against us. It's going to be fun to go against those guys, so I can let them know when I was doing that talking, telling them, 'Hey, I'll hit you guys for 150 or 200 yards,' that I wasn't just talking. They'll see."
Peterson said he doesnt even know where the visitors locker room is in U.S. Bank Stadium, which is understandable. Hell familiarize himself with it right away, getting the chance to leaveit with a victory over the Vikings.