About the semi-pro team from Gibraltar that beat Celtic in Brendan Rodgers' first match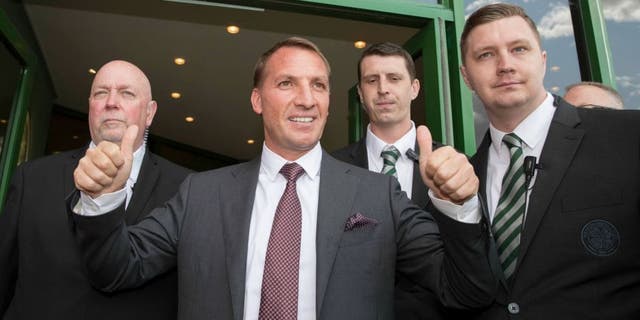 NEWYou can now listen to Fox News articles!
Brendan Rodgers' first competitive match as Celtic manager ended in a loss. In UEFA Champions League qualifying. To the Lincoln Red Imps of Gibraltar.
Lee Casciaro scored the only goal as Lincoln took down Celtic, 1-0, in the first leg of their Champions League second round qualifying tie. It marks just the third Champions League win in Lincoln history, having previously beaten FC Santa Coloma of Andorra and FC Flora Tallinn of Estonia. This is their first ever win in the second round of qualifying.
Of course, it's just the first leg. Rodgers started almost none of his first choice players and odds are that Celtic will roll to victory back in Glasgow in the second leg. Still, this is the Lincoln Red Imps of Gibraltar, a British Overseas Territory that didn't become a member of UEFA until 2013. There's a reason why people immediately began asking if this was the worst loss in club history.
Let's learn more about Lincoln.
This is their crest
This is their stadium
It seats 2,000 people and every club in the country shares the stadium.
The country's entire population is 30,000
Celtic's stadium holds twice as many people.
They are a semi-pro team
Many of their players have other full-time jobs. Like their Casciaro, the goalscorer, who is a policeman.
They have won 14 straight Gibraltar league titles
The previous record for consecutive league title was nine.
18 of their 20 players are from Gibraltar or Spain
The other two are from Portugal.
This is what people thought about the match beforehand
Seriously this is their crest
MORE FROM FOX SOCCER