Aaron Rodgers plays role of cheerleader at Randall Cobb's graduation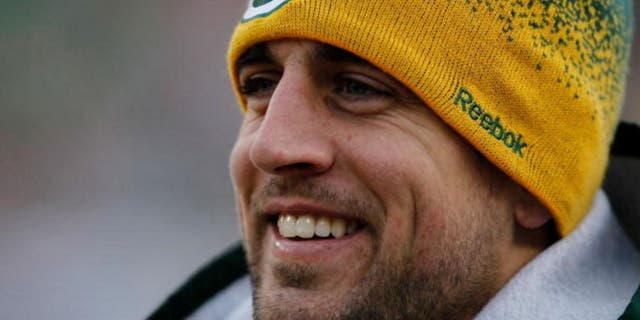 Who says Aaron Rodgers isn't a great teammate? The Green Bay Packers star quarterback was in attendance Sunday to watch his teammate -- wideout Randall Cobb -- graduate from the University of Kentucky.
Rodgers and his movie star girlfriend Oliva Munn tweeted their congratulations to Cobb as he accepted his degree.
But if you thought Rodgers just sat there the moment Cobb's name was called, you'd be wrong. He looked like he was celebrating a touchdown.
Cobb was the first person in his immediate family to graduate after he left the school early to enter the draft in 2011. Rodgers stuck around for the ceremony a day after attending the Kentucky Derby.