A Blue Angels flyover might've cost the Raiders a win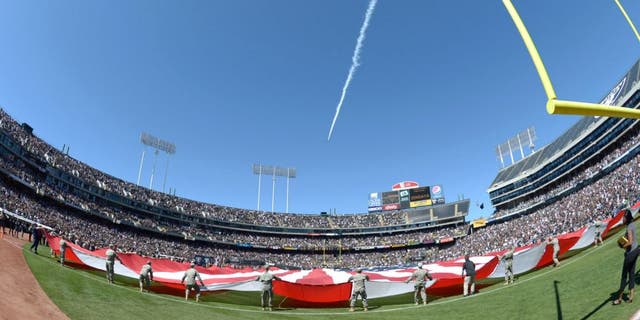 Derek Carr might have an explanation for his game-sealing fourth quarter interception on Sunday.
It turns out the Raiders quarterback was playing against the Broncos -- and the jets.
Carr said his throw was a hot read that aimed to counteract an oncoming Broncos blitz. He had two receivers in the area; neither turned around in time and the ball found Chris Harris Jr. instead.
Of course, it'd be hard to hear any pre-snap directions with roaring planes overhead.
MORE NEWS: Want stories delivered to you? Sign up for our NFL newsletters.