5 reasons Kyle Busch will be crowned Sprint Cup champ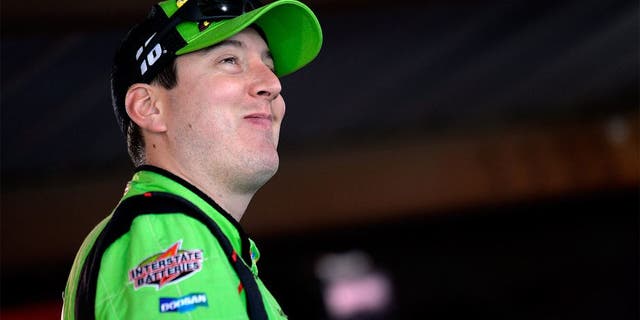 NEWYou can now listen to Fox News articles!
It's go big or go home for the four remaining drivers who will battle for the NASCAR Sprint Cup Series championship in Sunday's Ford EcoBoost 400 at Homestead-Miami Speedway.
Here are five reasons why Kyle Busch will win his first Sprint Cup championship at the South Florida track on Sunday.
Focus: All four of Joe Gibbs Racing's drivers qualified for the original, 16-man field in the 2015 Chase for the NASCAR Sprint Cup. Of those four, Busch is the last man standing. While JGR would love to have the other three still in the hunt, it's an advantage for Busch to be the only team member in the hunt. All of JGR's considerable resources will be focused on Busch and the No. 18 car this weekend, which is huge.
Performance: No team in NASCAR has won more often in the Sprint Cup Series than JGR, with a total of 13 race victories, including four from Busch. Only three drivers have more victories than Busch does this year -- his teammate Matt Kenseth, Jimmie Johnson and Joey Logano -- and all three of them are out of title contention already. Busch has the most victories of any of the four drivers in the Championship Round.
Track time: Busch is the only one of the four title contenders who will race in the XFINITY Series race on Saturday. In addition, the XFINITY schedule gives drivers 2 hours and 25 minutes of practice time. The extra seat time should help Busch on Sunday because he'll have a better understanding of how the track will change as the day goes on. Plus, driving in the XFINITY race will keep him occupied, which is a good thing.
Maturity: In years past, Busch was viewed as a driver with an immense amount of talent but not necessarily the maturity to win. That's all changed this year. Busch's wife, Samantha, has been an excellent influence, and becoming a father helped, too. Crew chief Adam Stevens knows how to motivate Busch and keep him focused, even in difficult situations. The improvement this year has been noticeable.
Fate: Let's be honest here: When Busch suffered a compound fracture of his lower right leg and a mid-foot fracture of his left foot in a hard crash in the season-opening XFINITY race at Daytona, it forced him to miss the first 11 Sprint Cup races of the year. No one, not even Busch, really expected him to be racing for his first Cup title this year. Last week at Phoenix, Busch even admitted he was playing with house money. And yet, here he is, in the thick of the NASCAR championship fight. A Busch victory would be a huge and uplifting story for NASCAR.