45-year-old Jaromir Jagr reminds us he can still score incredible goals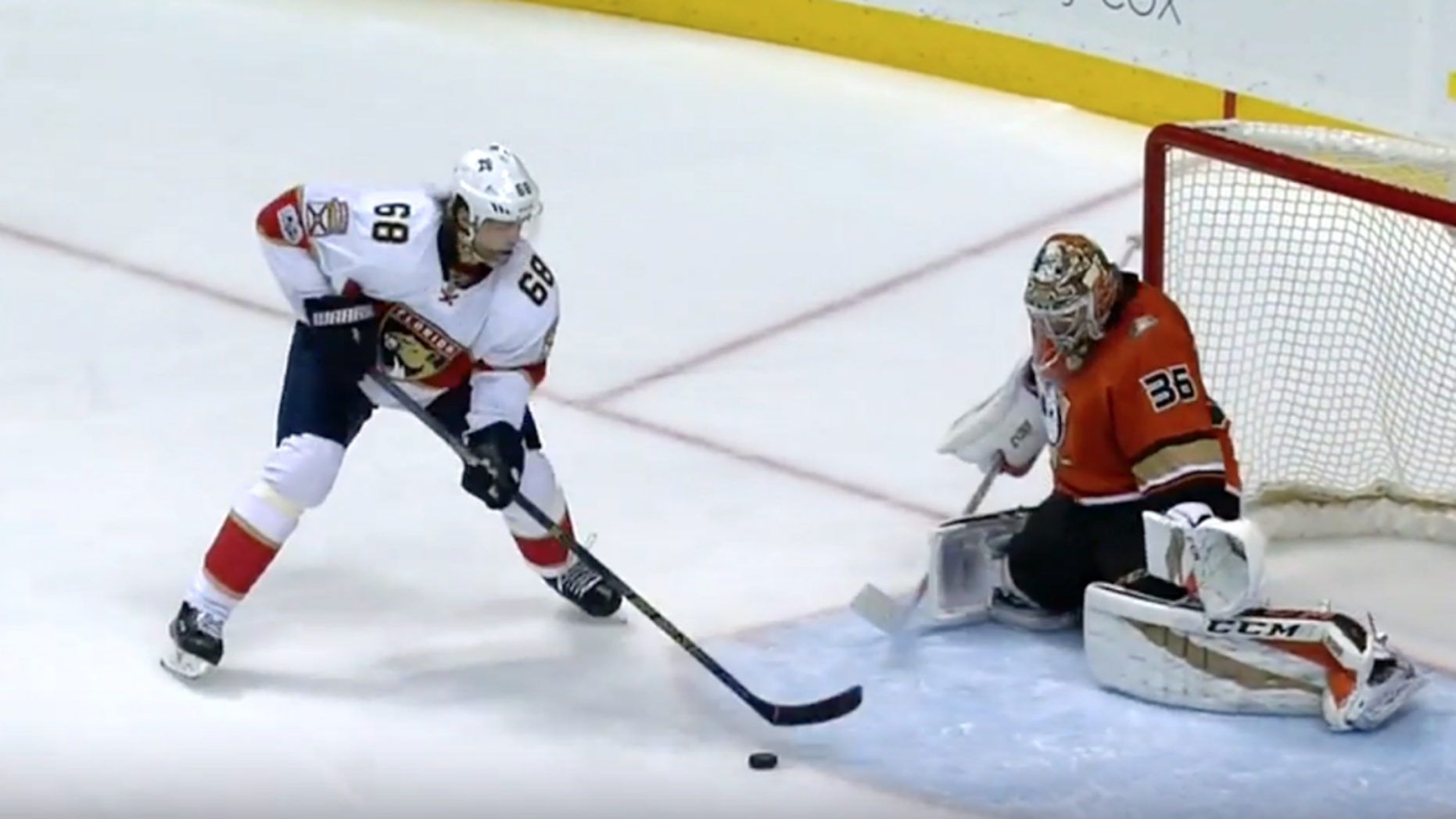 Jaromir Jagr celebrated his 45th birthday this week and gave himself a present by collecting his 1,900th career point. On Friday night, though, he gave the rest of us a present with an awesome unassisted goal against the Anaheim Ducks.
During the second period, the jurassic Panthers winger stripped Ducks defenseman Josh Manson as he tried to carry the puck out from behind the goal line. After dispossessing Manson, Jagr gathered the puck and proceeded to dangle on Anaheim netminder John Gibson, who was basically put in the torture chamber.
Not only did Jagr display some sweet hands on the outstanding individual effort but patience was also key. Cool, calm and collected, he waited for an opening to emerge from Gibson and then took his shot. That's the mark of an established, experienced veteran who has been there before.
Jagr is getting up there in age and may not be the dominant player he once was, but seeing that he can still do things like this is what gives me hope he'll be able to continue playing until he hits 50 years old.