WWII wreck USS Helena discovered by Microsoft co-founder Paul Allen's crew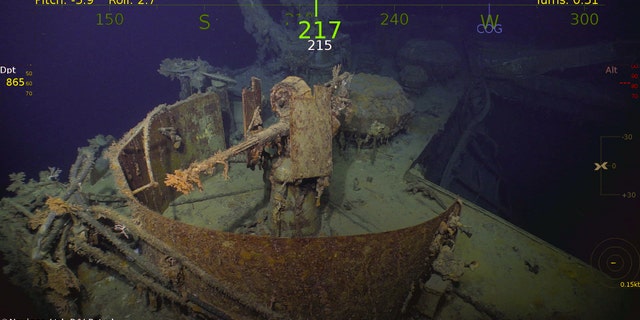 A team led by Microsoft co-founder Paul Allen has found the wreck of the USS Helena in the Pacific, almost 75 years after it was sunk by Japanese torpedoes.
The World War II wreck was recently located off the Solomon Islands by crew aboard the Research Vessel (R/V) Petrel, according to a statement.
The St. Louis-class cruiser was sunk by three Japanese torpedoes during the Battle of Kula Gulf in July 1943. In all, more than 730 of the Helena's crew of 900 survived the sinking.
WRECK OF THE USS JUNEAU, FAMOUS FOR THE DEATHS OF THE 5 SULLIVAN BROTHERS, DISCOVERED IN PACIFIC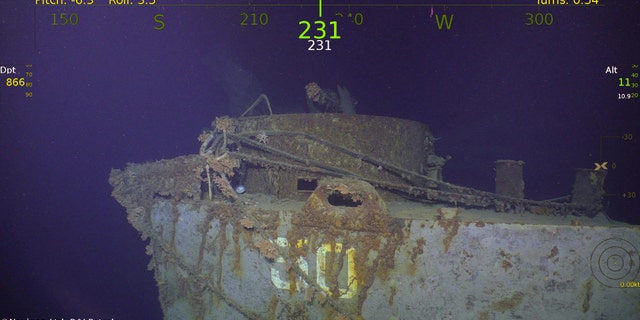 The wreckage of the Helena was found March 23, 2018, about a half mile (860 meters) below the surface of the New Georgia Sound. The team identified the light cruiser by the number 50 on its side and by comparing the wreck to the USS Helena's schematics.
Expeditions led by Allen have discovered a host of historic military shipwrecks, such as the USS Lexington, which was located last month, 76 years after it was lost in the Battle of the Coral Sea. Shortly after finding the Lexington, Allen's team found the wreck of the USS Juneau, which was sunk by a Japanese torpedo and lost 687 sailors in 1942.
Last year, Allen's crew found the long-lost wreck of the USS Indianapolis in the Philippine Sea. The sinking of the Indianapolis, which delivered the Hiroshima bomb in 1945 and is mentioned in the movie "Jaws," resulted in the greatest single loss of life at sea in the U.S. Navy's history. Of 1,196 crew aboard the heavy cruiser, only 317 survived.
HUGE WORLD WAR II SHIPWRECK RAISED FROM THE DEPTHS IN MASSIVE SALVAGE OPERATION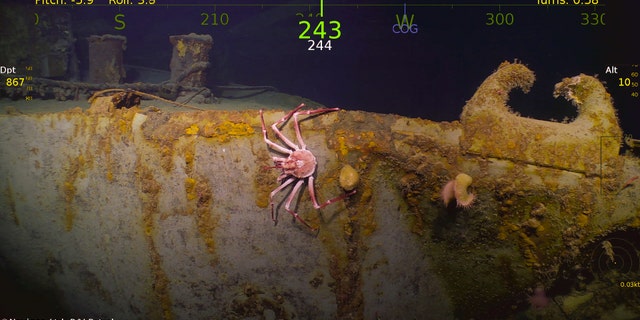 Naval personnel in Sri Lanka recently raised a massive World War II shipwreck from the bottom of a harbor 75 years after the British merchant vessel was sunk following an attack by Japanese forces.
The Associated Press and Fox News' Christopher Carbone contributed to this article. Follow James Rogers on Twitter @jamesjrogers