WWII wreck gives up millions in silver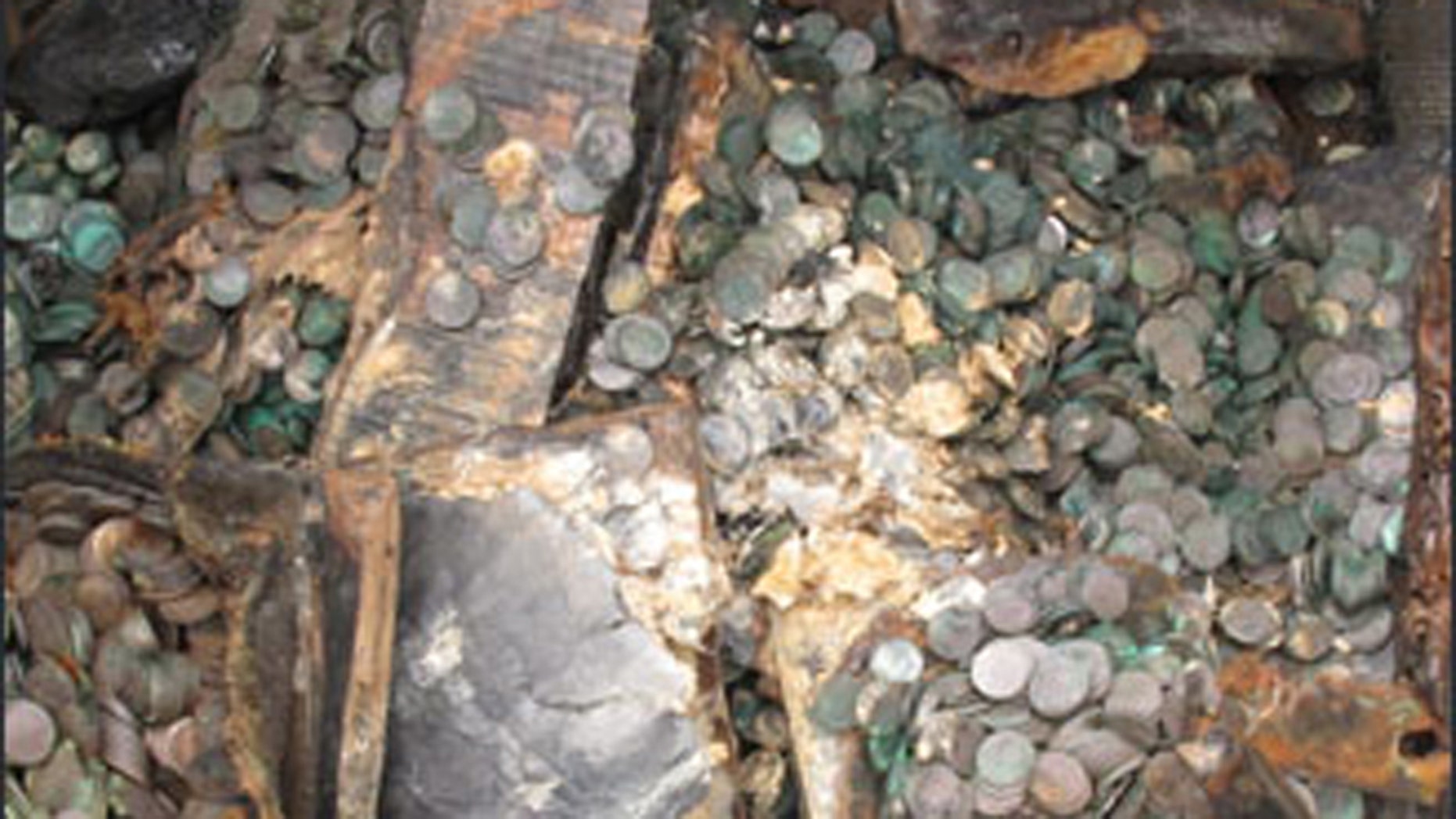 The deepest salvage operation in history has recovered a haul of coins that Britain planned to use to fund the fight against Nazi Germany 73 years ago.
The SS City of Cairo was carrying 100 tons of silver rupees from India in November 1942 when it was hit by a torpedo from a German U-boat and sank nearly 17,000 feet to the bottom of the Atlantic, reports CNN.
Underwater recovery company Deep Ocean Search, working under a contract from the British government, brought up coins worth millions from the record-breaking depth. The 100 tons would be worth about $50 million today, and the salvage team's leader tells the BBC a "large percentage" of the coins were reclaimed.
The haul, recovered in 2013 but only disclosed now, was melted and sold, with the proceeds split between the company and Britain's Treasury. The wreck, which sits more than 4,000 feet deeper than the Titanic, is also the grave of six people who died in the sinking.
The U-boat captain waited 20 minutes before firing a second torpedo, giving around 300 passengers and crew time to board lifeboats. But 104 survivors died in the weeks before the lifeboats were spotted, the Telegraph reports, with one lifeboat ending up off South America after 51 days; only two people aboard it were still alive.
After the ship went down, the German captain told people in the lifeboats, "Goodnight, sorry for sinking you." Before salvage divers left the wreck for the final time, they left a plaque in memory of the dead reading, "We came here with respect," reports the BBC.
(In other WWII news, Anne Frank likely died earlier than thought.)
This article originally appeared on Newser: Millions in Silver Recovered From WWII Wreck
More From Newser